7 Commons Myths and Rumors When Buying a Used Car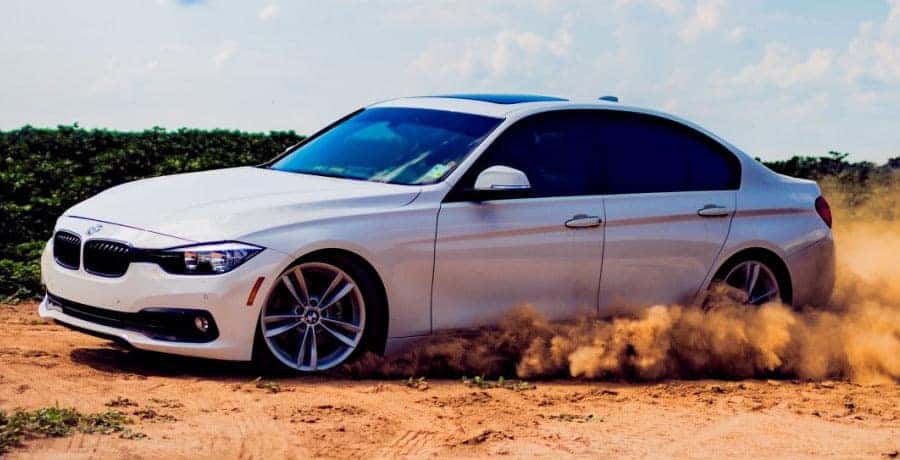 If you are thinking of buying a used car, chances are that you have heard some of the myths and rumors that are floating around the market. A lot of people in the used car markets run away scared because of these misconceptions.
Let us help you debunk some of the most common myths related to buying used cars.
Used Cars Are Not Reliable
A lot of people trade in their car, not because the vehicle has issues, but because they may be upgrading to a larger car or looking for a smaller, more compact vehicle.
In fact, these days, cars are being built to last a long, long time. With advanced engine technologies and innovations in automotive design and machinery, many vehicles can now run well past the 150,000-mile mark. Also keep in mind that if you want a used car to stand the test of time, you need to change its oil regularly, take it for servicing, and keep it maintained.
If you are very concerned about this fact, you can ask a mechanic to take a look at the used car you intend to buy. Most used car dealerships also have their own mechanic to help you inspect the vehicle but you are welcome to bring your own car inspector.
Used Cars Are Lemon
There is a big misconception that auto dealerships try to force you into buying lemons—cars which have several manufacturing defects and are unfit to be taken on to the road. However, you can easily protect yourself from buying these by looking at the Vehicle History Report.
This report can help you get all the recorded data about the car, including if it has ever been in an accident, how severely it had been damaged, if it was improperly maintained, or how many times it changed hands, among other things.
Used Cars Don't Have Important Safety Features
Unless you are buying antique cars that are decades old, used cars for sale usually have all the safety strapping's of a modern car. Most modern cars these days come with safety features like side airbags and anti-lock braking system, and they have not stripped away when the car is being resold.
If you want to know about the key safety aspects of the used car you are planning to buy, go to the Insurance Institute for Highway Safety's Highway Loss Data Institute website and look for the vehicle's crash-worthiness and crash avoidance and mitigation. You can also go to the car manufacturer's website to see what safety features the car comes with and compare it to your used car.
Used Cars Demand a Large Amount of Cash at Hand
When it comes to auto financing, buying a used car is not all that different from buying a new vehicle. Not all used car dealerships demand cash up-front and a quality dealership is interested in helping you get the car you want.
Although most banks or finance company need a good credit history and follow a strict set of guidelines to determine if you make a good loan candidate, used car dealerships offer their own financing options that are based on their own guidelines.
They offer auto financing options even if you don't have a stellar credit score or have foreclosures or bankruptcy filings, and can help you circumnavigate your issues and select a car form their inventory that is suited to you.
Used Cars Guzzle Gas
The amount of gas your car consumes depends on how big the engine is and how well it is maintained. These days, a lot of cars come with engines which offer better gas mileage. As mentioned above, a lot of cars sold in used car dealerships are in good condition. However, to ensure they remain fuel-efficient, you need to change the oil, check the spark plugs and PVC oil, and keep them maintained.
Used Cars Don't Have Resale Value
This is not necessarily true. A lot of factors like fuel economy, space, appearance, reliability, and safety impact the resale value of a used car. When properly maintained, used cars can have a relatively high resale value. Therefore, if you decide to resell your used cars in a few years, you may be able to sell it off for a decent amount of money.
Also keep in mind that since you are buying a used car, you are paying less for it in the first place. So, in order to recoup its costs, you do not need a big return anyways.
Used Cars Don't Come With Warranties
Again, this is not necessarily true. New cars typically come with a warranty of three years; however, if their owner chooses to sell them off in a year or two, a significant amount of the warranty is left. At our inventory, you can find many cars with leftover warranties. Plus, we also provide you added 3-month coverage of our own.
If there is a car that you have your eyes on, why not try PA Auto Sales? With our huge vehicle inventory, extended warranties, and the best value-adding prices in the market, we are sure we can help you find the vehicle of your dreams.