How Can a Preapproved Car Loan Make Purchase Easier?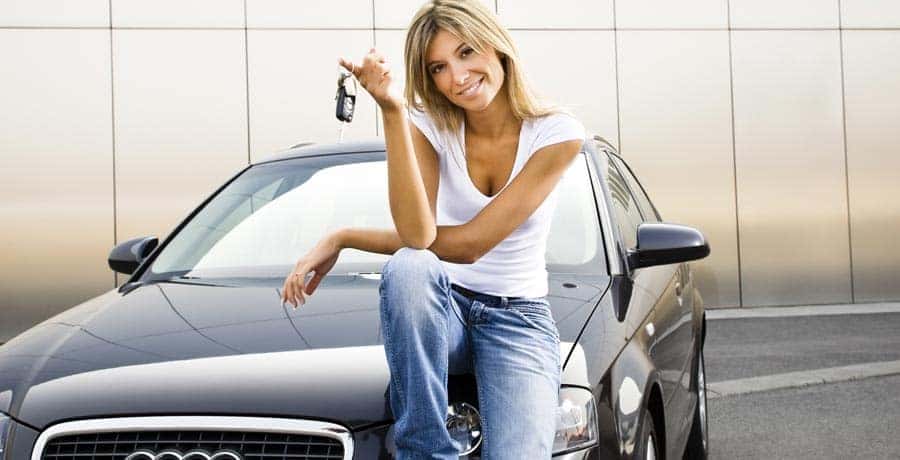 Buying a car can be a very hectic process. Searching for the right one online and heading to the dealership, test driving, and going over the features of the car, it can all be very tiring. By the time you get to the most crucial part, the financing part of it, you are way too exhausted (mentally, at least) to be able to pay complete attention. Here is where a preapproved car loan can make purchasing your new car so much easier.
But before we dive into the benefits of a preapproved car loan, let's first understand what it is.
What is a Preapproved Car Loan?
Not everybody has enough savings to be able to pay for a car out of their pocket, which is why they often turn to auto loans. However, letting your dealer find you the best option may not be the wisest decision. We aren't telling you that all dealers are scammers, but they do run a business and will charge you for their services. More often they not, they end up asking for a little too much.
Not only can a preapproved car loan save you from getting cheated, but it also gives you an edge over the dealer.
Benefits of a Preapproved Car Loan
Who wouldn't like to walk into a store knowing exactly what they can afford? Getting a preapproved loan is like going to the ATM before you go to the mall. You don't have to worry about the store not accepting payments by card. That's precisely what you do with a preapproved loan.
You Know What You Can Afford
It is always better to set a limit for yourself before you venture into the land of temptation. The certainty and confidence it gives you as you browse the market is unmatchable. It is easy to get swayed when you have a plethora of available options being presented to you. If you don't know what you can afford, you may end up spending more than you should.
Improves Your Chances of Getting a Lower Interest Rate
Applying for a loan at the dealership means you're going for whatever option is best at the moment. When you get a preapproved loan, you have more time to watch out for the best rates and choose one that seems the most affordable to you.
Gives You the Upper-Hand during Negotiation
When you walk in with a check or a coupon and decide today for the vehicle upfront, you have the edge over the dealer. You can bargain and get an excellent deal on the car of your dreams, provided you are good at haggling.
Even if you aren't, it does eliminate the probability of the dealer trying to trick you into paying more than the car is worth. In fact, they may even be willing to offer a lower price if they are keen on financing the vehicle themselves.
You, Will, Have Done Most of the Work Before Hand
Filling out paperwork, applying for a loan, and going through extensive credit checks can take a substantial amount of time. With a preapproved loan, you don't have to worry about any last-minute mess-ups like the credit score not being good enough. You know precisely what you can and cannot afford, and you can buy your desired car instantly.
Stress-Free Purchase
Perhaps the best part about a preapproved car loan is that it makes the whole decision stress-free. You no longer have to worry about calculating budget cuts depending upon whatever offer the dealership gets you. You have one already.
Even if the dealer isn't able to beat the offer you already hold, you won't have to make any changes. A preapproved loan takes a lot of weight off your shoulders, and no matter which way the process pans out, you will surely walk out with a good deal.
How to Get a Preapproved Car Loan
You have numerous options when applying for a preapproved car loan. Banks, credit unions, and various other lenders all offer the service. An excellent place to start would be your current bank. Applying for an auto loan from them can be beneficial as it speeds up the credit check process.
If you aren't keen on applying through your current bank, then you can instead apply through online lenders. In fact, you can compare various offers using lending sites and select one that best suits your needs.
Be wary, though, and make sure you double-check the authenticity of the site before you borrow any money. Go over the contract thoroughly and have it vetted by your lawyer to identify any loopholes so that you do not end up getting scammed.
Have All your Documents at Hand
Whenever you are applying for a loan, online or in person, make sure to carry all essential documents with you at all times. The requirements vary from lender to lender, but here are some of the must-have documents.
Personal ID – Driver's license will do as well
Social Security Numbers
Employment Information – Salary information and the terms and length of the employment contract if applicable
Whether you want a new or used car and its pricing information
The amount of loan you are applying for
Account information – how much money is in your current account, savings account details if any, and other investments that you can present as security like property, stocks or bonds, etc.
Once you apply, you should obtain pre-approval within a week, sometimes even within 24 hours. With a preapproved loan at hand, you can go and get the car of your dreams. The best part is that you aren't bound to obtain the loan. If the dealer ends up getting a better deal for the vehicle, you are free to choose that over the one you have at hand.
Do be careful, though, as pre-approvals don't last forever. In fact, most of them only last for around 30 days at max. The figure varies from lender to lender, though, so do be clear on the stipulations.
Conclusion
The benefits of a preapproved car loan are truly endless, though. You walk in knowing what you can afford so that you make the right decision budget-wise. You also know that you already have a good enough loan offer, so if you really like a car, you can purchase it right there and then.
However, not all dealers accept preapproved loans and may insist on financing the vehicle themselves. You must do your research beforehand so that you don't end up having to leave a car you absolutely love.
An aware buyer is the best buyer. While not all dealers might be trying to trick you, chances are they aren't giving you the best deal even if they claim to. With a preapproved loan, you can bust their lies and walk away with a vehicle and low-interest rates.
Do not let your dealer trick you into obtaining an auto-loan with exceptionally high-interest rates. That's like you getting deep-fried as you extend your budget to cover monthly payments while the car's value gets depreciated at the same time.
Keep in mind the benefits of a preapproved car loan and opt for one. Don't let dealers sway you into making decisions you will regret. That is what their job is, and most of them are quite good at it too.