Used Car Red Flags You Should Know About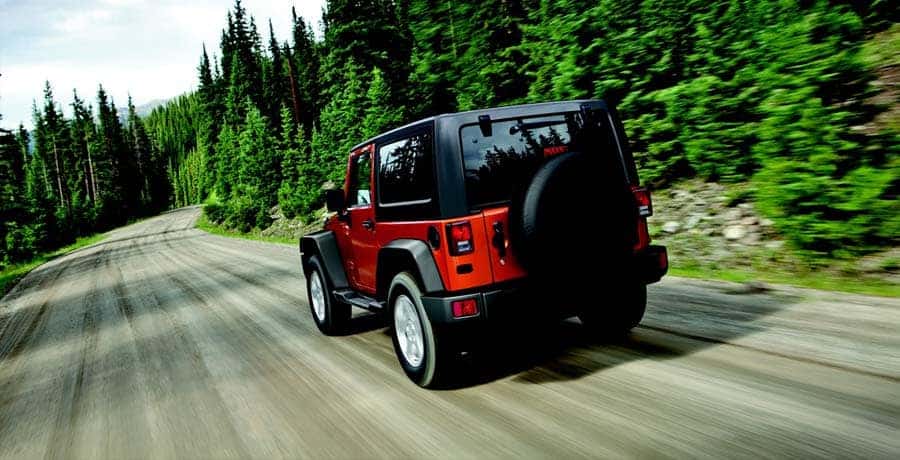 One of the biggest financial commitments that a person usually makes is that of buying a car. Getting a new car can put a big dent in your budget; that's why people often opt for used cars that seem to be in good condition. However, there can be so many issues that can be buried beneath a vehicle's surface.
Here are some of them:
Mismatched Paint
Painting your living room with an accent wall is very trendy. However, when it comes to used cars, this isn't a great selling point. Cars that have mismatched paint or fresher paint in some areas may signal that it has been in an accident — and that the owner tried to hide the damage.
Although some damaged cars can be repaired like new, other serious damage can result in long-lasting consequences for your car — and ultimately, a headache for the buyer.
New Carpets
A lot of people buy new carpets to put in their used car when they are considering selling it out. There is nothing wrong with the assumption that new carpets can attract buyers. However, sometimes, unscrupulous sellers change the carpets to hide the stink of water damage.
There are also other, better ways to check whether the car has suffered flood damage; one of them is to check for a water line in the engine bay. Such cars usually have this fact noted on their titles. If you don't want to deal with this particular hassle when buying a used car, just sail past the ones that have these suspicious marks and find a better one from the inventory.
Too Much Rust
Since a used car is old, finding some rust on it is no big deal; however, a prospective buyer needs to look out for excessive rust. Although the rusted body panels of the car can be replaced, it can be very costly and time consuming. Excessive rust also weakens the framework of the entire car. Buying a used car that has a significant amount of rust in key areas should be a big no-no.
Smelly Interior
A stinky car does not just offend your nose; it could indicate a larger problem. Cars that have a weird smell or musty interiors are usually victims of mold and mildew; this can be a sign of water damage. If a car suffers from flood damage, most insurance companies deem it a total loss because water affects all parts of the vehicle, including electrical and mechanical. Damages in such a car are usually extensive, expensive to fix and are often irreversible, as well.
A Bad Title
When buying a used car, beware of problem titles. A car title is an official document issued by the state the car is bought in and comes with a state seal and anti-counterfeit measures. It proves the person has legally bought the car and can sell it. Anyone who is selling a car needs to have car title that proves ownership. If your seller doesn't have a car title or is unwilling to show you one, stay away from that vehicle. If you are inspecting a title, make sure the Vehicle Identification Number in the document matches that on the car's plate. If it doesn't, it could mean that the seller is not the rightful owner of the car.
There are other problem titles as well that you should be aware of. Flood titles are given to cars that have received extensive water damage and salvage titles are given to cars that have been deemed to be a total loss by insurance companies. Meanwhile, junk titles mean the car is no longer safe for use and should be consigned to the junkyard.
No Vehicle History
When buying a used car, make sure you ask the seller for its vehicle history. By entering your vehicle's VIN, companies like Carfax can generate its historical data, including how many times the car has been sold and whether it has been in an accident. However, that only happens if the owner has registered that incident. A car that does not have a vehicle history report is one of the biggest red flags.
No Service Records
Another type of record you need to see is the service records of the car. A well-maintained car has a service history, which include routine oil changes and major mileage services. Always ask the car dealership or the seller for service records. Also, look for a windshield sticker that shows when the next oil change is due. If it is absent or overdue, ask the seller the reason behind it.
No Inspection
Most used car dealerships have a mechanic that can check out the car you want to buy. However, it makes good sense to get your own independent and neutral mechanic to check a used vehicle. An honest dealership has no problem giving consent to inspect the car, so it certainly is an alarming sign when someone refuses to do so. If that's the case, walk away from the deal — you don't want to end up buying a lemon.
Checking for all these signs may be a headache — but a bigger headache would be to buy a used car that has an extremely short life. If you do see these damages, it doesn't hurt to walk away from the vehicle. After all, there are plenty of other fish.