What To Look For When Buying A Car Unseen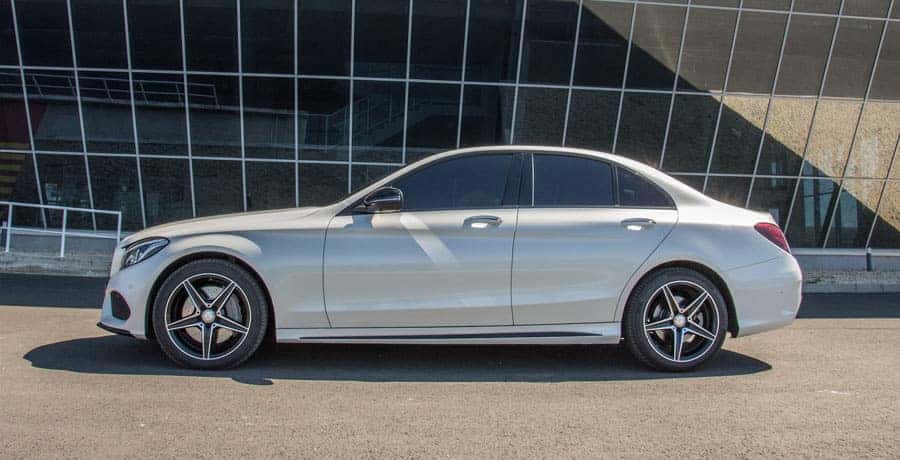 Have you found the car of your dreams which just so happens to be 12 states away? Many conventional people will tell you not to buy it until you have personally seen it and taken it for a test drive. However, times have changed. These days, a lot of people buy cars, even used ones, online and are perfectly happy with their purchase.

There are just a few things you need to consider when buying a used car sight unseen.
Research, Research, Research
Just because you don't get to test drive your car, doesn't mean you will buy a lemon. The first thing to do when buying a used car unseen is to research as much as you can about its make and model.  A potential customer needs to find out whether a particular model year experienced any mechanical glitches. Check out the National Highway Traffic Safety Administration's website to check out if the model you are interested in has ever been recalled.
Take Advantage of Regional Price Trends
Research shows that individual regional markets have different values for specific cars. The difference in price can be so great among states that you can fly to a different part of a country to buy a used car and end up saving thousands of dollars, even if you take into account the plane ticket.
Some cars sell at a very high price in some states due to regional preferences. For example, Subaru's are in high demand in Northeast and Northwest America, because of their affordability. If you want to cut down the price even more, you can travel to other parts of the U.S., like Texas, Florida or the Southwest and get a better deal for a Subaru over there.
So, your best bet is to do some research and find out which places are offering you the best deal for your car.
Read the Adverts Carefully
Every used car dealership has a description accompanied by a picture of the car. The first thing a potential customer needs to do is to check the vehicle's age, mileage, engine size and specific size and determine whether the vehicle meets their requirements. The car's advertisement should provide a detailed list of its equipment, as well. Sometimes, a good salesman will also list down the car's faults.
Inspect the Pictures
Photos are the biggest influencers of any car dealership advert. A stunning photo of the car, naturally, will help attract buyers. However, when you are seriously considering buying a used car, there should be more to it than a superficial glance at the exterior. You need to pay attention to minute details, like cosmetic damage, paint on the panels and gaps between body panels.
A good car dealership will give you multiple pictures of a car from several angles. However, if you are still not satisfied, you need to call up the dealership and request it to send you some more pictures, including those of the dashboard, gauge cluster, inside the boot, under the bonnet, zoomed-in pictures of both the interior and exterior, as well as the view of the undercarriage.
Once you are satisfied that the seller is not hiding any unpleasant surprises in the car, you can talk to them on the phone. The tone of the seller's voice can also ensure whether they are enthusiastic about the car the way their advert indicated.
Check the Vehicle's History
To get a comprehensive idea of the car's condition, you need to invest in a vehicle history report. You can uncover any hidden damages, the number of previous owners, any debts or liens on the vehicle or if it ever had been in any serious accidents, stolen or clocked, by viewing aggregated data from the DMV, insurance providers and companies like CarFax and Autocheck.
Research shows that over 1 in 3 used cars have some hidden history so it is worth it to pay a few extra dollars to access this information for your peace of mind.
Pre-purchase Inspection
A pre-purchase inspection of the car may cost you a few hundred dollars but at least it will let you know whether the car is not as advertised. Your car inspector may not take the vehicle for a test drive but they will go over it with an expert eye and uncover faults that you may have missed. These may include things like if the car needs new tires, which can cost you hundreds of dollars.
Cost of Getting The Vehicle Home
If your car is located a few states away, you will need to factor in the plane ticket you need to get to your car or the cost of a car hauling service to bring your car home. Cross country shipping can cost you as much as $1,000 on an open truck and over $2,000 in a closed vehicle. If the added cost is more than what you would pay if you buy a car in your own state, then it is not worth it.
Verdict?
Although there are risks when buying a used car remotely, there are several advantages as well, if you do your homework right. The key thing to remember is to research, verify and communicate. If you do these well, chances are you will soon be a proud owner of a great and long-lasting car.