What is Kelley Blue Book and Why You Should Use It?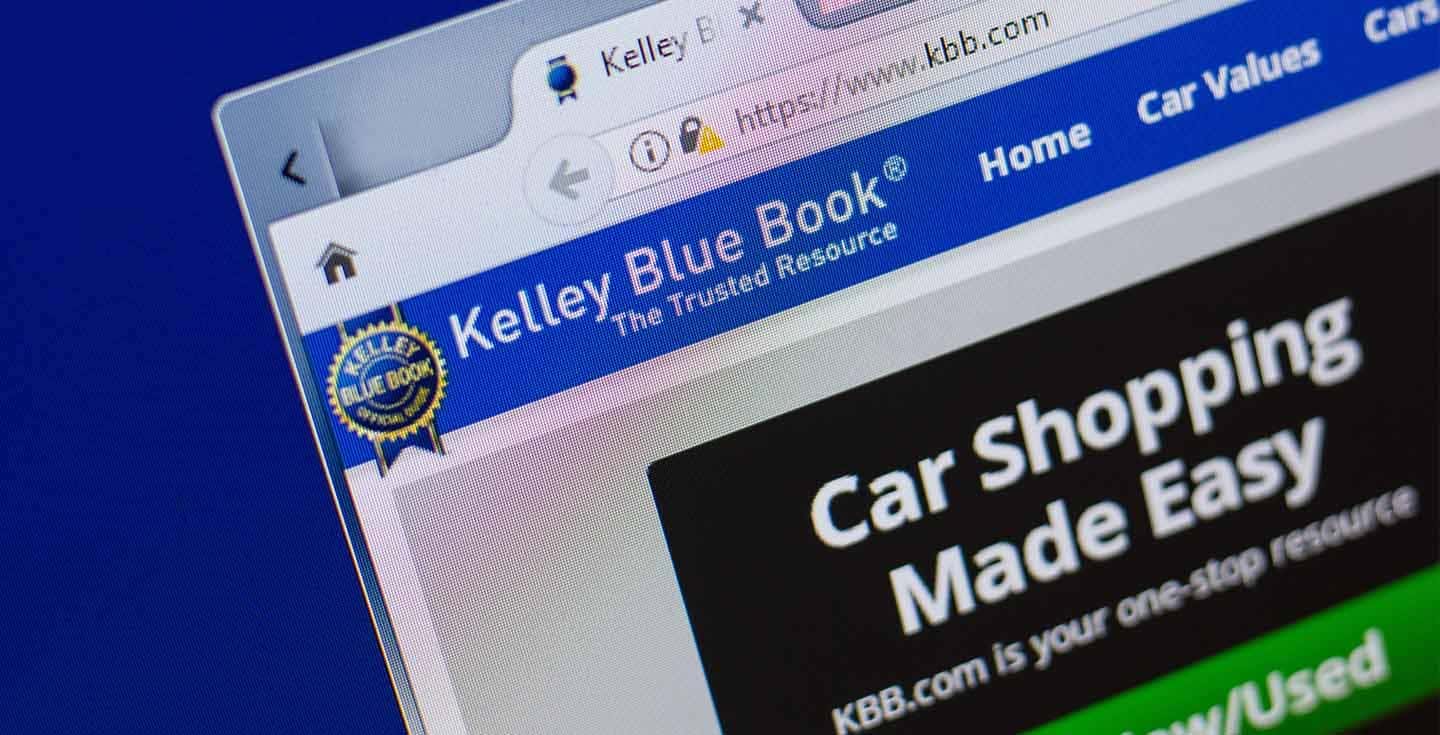 You've undoubtedly heard of the Blue Book, sometimes known as the Kelley Blue Book if you're in the market for a car. The Blue Book is a site that offers prices on both new and used automobiles, as well as details on financing, auto maintenance, and reviews.
The business offers auto publications that offer details on new and used vehicles as well as used car prices for a variety of cars, trucks, and vans. Through its website, it also offers details about buying and selling automobiles. Here, you are going to find out all there is to know about the Kelley Blue Book and why you should use it when purchasing a vehicle online.
Kelley Blue Book History
The Kelley firm has endeavored to provide buyers and sellers with valuable information for automobiles, recreational vehicles, and motorbikes since its modest beginnings 75 years ago. Its Kelley Blue Book has evolved into the industry-standard car price reference for both buyers and dealers. Kelley is now making that knowledge even more accessible by leveraging the Internet.
In 1918, Les Kelley started off by selling secondhand autos. Within a few years, Kelley transformed his little lot into a successful used vehicle sales and repair business with the aid of his younger brother, Buster. Kelley started producing lists of the used automobiles he intended to acquire, along with his price range. He forwarded these lists to banks and other merchants. Soon, Kelley's lists could be found on the desk of every sales manager in the area, and consumers began to depend on them for reliable estimates of the worth of used cars. Kelley originally made his list available as a book in 1926.
How Kelley Blue Book Determines a Car's Value
Kelley Blue Book obtains daily real-world used automobile values via wholesale auctions, automakers, independent and franchised dealers, rental fleets, lessors, and private party transactions. To estimate Kelley Blue Book values, Kelley's unique algorithm examines price data together with historical patterns, present economic conditions, industry advancements, time of year, and location.
Client Bias
Most individuals overestimate the condition of the automobile they are selling or trading in. Your expectations could not line up with the reality of the KBB's valuation system if you incorrectly assess the condition of a car you want to trade-in or buy.
Inconsistent Data
KBB is rarely used by dealers to determine trade-in (wholesale) prices. Many people instead rely on the Manheim Market Report or the Black Book by National Auto Research, neither of which are accessible to the general public. More significantly, both wholesale prices tilt lower than KBB.
Time Delay
Data and analysis must go through KBB across time. Prices stated might not always be accurate reflections of current economic conditions and trends.
There are four classes of used car conditions according to Kelley Blue Book. You may assess a car's condition by taking the "condition quiz" on the equipment selection page or by comparing it to the categories' descriptions: The car must be in outstanding mechanical condition, look brand new, and not require any reconditioning. The car is rust-free and has never had any painting or body work done.
The car has a clean Title History and will pass a smog and safety exam. The engine compartment is spotless, devoid of wear or obvious flaws, and no fluid leaks exist. Additionally, the car has complete, genuine service documents. Less than 5% of secondhand cars fit the excellent description, but they are not impossible to find when searching online.
The identical type of automobile sold in Canada could have some significant variations that would change the value as Kelley only provides data on vehicles sold in the United States. When a used automobile is sold abroad, Kelley can still be used as a reference, but it does not take into account regional market variations. The New Car and Used Car Guides' consumer versions, which are available in practically every book store, are well known to most people. These manuals come out twice a year.
Is the Kelley Blue Book Accurate?
It begins with the car's worth at the time of purchase and considers the current market conditions. Due to the current demand for fuel-efficient vehicles, their prices may rise. The quality of the automobile, the quantity of cars on the used car market, and prior model years are utilized to determine how much a car's value has depreciated.
Because there are so many of them on the used automobile market, common cars that were purchased in large quantities for fleets of rental companies attract lower prices. Cars of good quality or those produced in small numbers are valued higher. Cars with a history of persistent mechanical issues will depreciate more quickly. The price will also be influenced by extras, mileage, and the general state of the vehicle.
The dealer's expenses for repairing and refurbishing the vehicle and any general overhead are factored into Kelley's retail price for used automobiles. Since you would sell the automobile as-is or handle such items yourself in a private transaction, the retail price is greater than the private price. The dealer must make a profit after covering these overhead expenses, which is why the trade-in value is lower.
Why Use KBB?
The automobile is still worth money whether it is 10 years old or only 6 months old. You want to receive the finest possible offer. How can you best determine the trade-in value of your old car? There are a few choices in that area. You can, of course, check your automobile's Kelley Blue Book value online at KBB.com.
On the NADA Guides website, there is a comparable research tool as well. You may get a good sense of the trade-in value of your automobile from any of these alternatives using the vehicle information you submit. It's important to remember that both choices need precise, unbiased information to provide you with an accurate trade-in valuation.
Compared to KBB's four automotive condition categories, Edmunds' evaluation engine gives five. Depending on how realistic you are about the state of your automobile, this may be beneficial or cause confusion. Many industry professionals think Edmunds' valuations are more accurate than KBB's. Of course, it isn't always the case, which is why it still makes the most sense to gather numerous estimates and average them.
Each year, The Blue Book publishes a ranking of the top cars, SUVs, trucks, minivans, electric vehicles (EVs), and hybrids available. So, if you already know what kind of car you want, you may use this information to compare your top options. Additionally, you can read editorial evaluations from KBB editors, check out typical costs for these cars in the Blue Book's New Car Buyer's Guide, and even make purchases for these cars online.
KBB offers listings for available vehicles. You may look through nearby inventories, locate dealerships, and request a free new vehicle pricing quotation. You may also see the specifications, images, and, if available, car history records of the automobiles that are up for sale.
To find out more information on the Kelley Blue Book, along with loads of other reliable information and some great deals on used cars online, check out PA Auto Sales today.