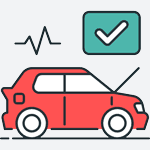 Car Repair Services Near You
Your car, just like any other machine, needs regular maintenance and repair. At PA Auto Sales Warrington, our staff can troubleshoot any problem your car has, whether it is servicing the engine, performing factory-scheduled maintenance, battery service, transmission repair and replacement, electrical wiring service, heating and cooling service, and computer diagnostics.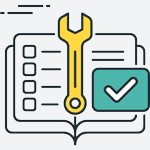 Additional Car Care Services
In addition to the repair and maintenance services above, we also offer other preventative car care services, including fuel system flush, coolant flush, timing belt replacement, maintaining the CV axle, wiper blade service, power steering flush, factory scheduled maintenance, DMV certified vehicle inspection & repairs, PA state emission inspections & repairs, computer diagnostics, tune ups, filter replacements, safety & emissions inspections, car battery, trip inspections, maintenance inspections, check engine light diagnostics & repair, tire installations, tire rotation, tire balancing, tire replacement, wheel alignment, and more!