9 Tips for Negotiating With a Car Dealer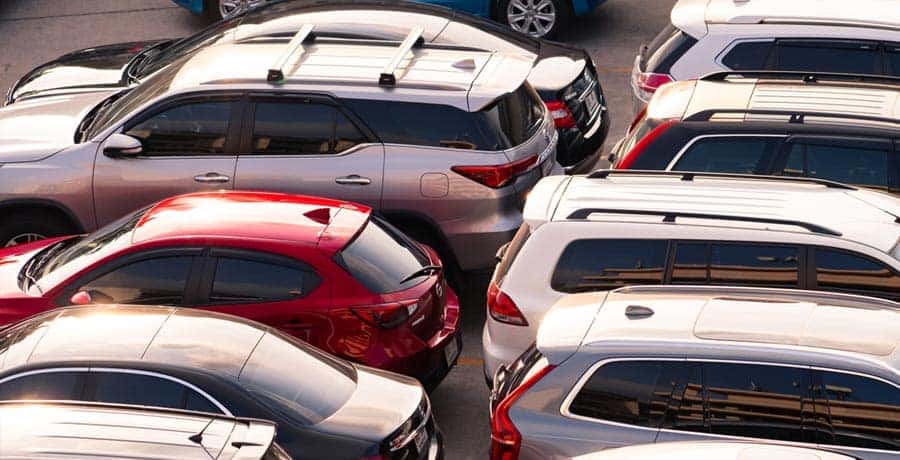 Buying your own car is a rewarding experience. However, going through with the process, including carrying out research, physically visiting the dealership, and negotiating with the dealer can be quite exhausting. The last part is especially the most frustrating, and can test your sanity as you haggle for the best price with the car salesperson.
Fortunately, with a little bit of prior preparation, the whole negotiating process can go along a lot smoother and allow you to land the best deal possible. After asking numerous industry insiders for their insights, we have compiled together 9 useful tips for negotiating with a car dealer.
1. Set a Budget
The first step to successful negotiation is to set a strict limit to what you are willing to spend for a car purchase. Setting a budget can have a powerful physiological effect that motivates you to be more persistent in your negotiation, and make it easier for you to walk away from a bad deal. Plus, sticking to a budget helps prevents the risk of overspending and harming your financial health in the process.
2. Do Your Research
Remember the old maxim, "Knowledge is power." Do your research properly before you go to the car dealer. Nowadays, there are tons of resources online that can help you determine the
right price for a car
and what factors, such as mileage, titling, and prior history, impacts its value and how greatly. You can also use the internet to research the pros and cons of owning a particular car model and better assess if buying it would be the right choice for you.
3. Don't Trade-in, Sell
You might be tempted to trade-in your old vehicle for a new one, seeing the process as less of a hassle and even time-saving. However, unless its trusted dealership, you always run the risk of having the value of your old car low-balled when you trade-in, with the deal costing you more than it should.
Newly established dealerships can be even worse. They would 'agree' to the value you want to trade your old car for, but sneak in the difference by jacking up the price somewhere on the backside when trying to sell you the new car. It could come in the form of an unreasonable dealer fee, an unnecessary warranty, or even simply a higher price tag for the new vehicle if you are unaware about the market prices.
If you can't find any good reputable local dealership, selling your old car first would be a wiser choice. This way, you would be able to get better value out of your car than you would have with a trade-in.
4. Shop at Multiple Dealerships
When car shopping, don't just stick with one dealer; instead, check-in with multiple dealerships to
discover the best deals
on offer. Understand the fundamentals of the market and how demand can drive the price up for particular cars. Be on the lookout for dealers where the vehicle you are considering is not highly sought after, e.g. go to a city center dealership if you are shopping for a full-size truck and a rural dealership if you are in the market for an electric SUV.
You may even need to physically go to a dealership to know what car deals are on offer. Many reputable dealerships feature their own website, and you can chat or call their sales department for any queries. Checking with multiple dealerships also grants you more leverage when negotiating with the salesperson as they realize you have other options available in case the deal goes bad.
5. Do the Math
When purchasing a car, your focus shouldn't just be on the monthly payments, but on the total cost of the vehicle, including any fees, financing, and add-ons. Use the calculator on your phone to determine the actual cost you are paying. Relatively low monthly payments on an 8-year car loan may sound nice.
However, if you do the math, factoring in the total amount you will pay, including the incurred interest as well as how much the car would have depreciated in value by then, you will realize it isn't as sweet of a deal as you thought it was.
6. Get Them Emailing You the Best Deals
Many car dealers may offer some really sweet deals on cars that they aren't selling enough or are due for a replacement, or it may be that they are offering a promotion to attract more customers and generate more sales. Such sale deals could include financing offers with below-market interest rates, cash-back discounts, or a combination of the two.
Of course, checking in with the various dealerships frequently throughout the year would be impractical. Instead, a better approach is just to email car dealerships and ask them to notify you of any great deals they have on offer. Of course, the danger is that your email could get bogged down by the influx of emails sent by the dealership, so it may be worthwhile to create a separate email address just for this purpose.
7. Speak to the Manager
A car dealership's salesperson and manager have different incentives when it comes to selling cars. A salesperson wants to sell a car for as high as possible in order to get the most commission, while a manager wants to sell as many as possible to hit the monthly quotas.
This is precisely when you should speak with the manager when finalizing a deal. They are the ones who can decide the price of a car on the spot and may even be willing to seal the deal at a huge bargain for you if it means they get to hit their monthly target. Of course, this strategy only works if they haven't hit their end of the month goal already.
8. Have Your Finance Pre-Approved
Before going to the car dealer, make sure to get your finance pre-approved from a bank or credit agency. This way, the car dealership would have every incentive to offer you a better financing offer with a lower interest rate to get you to loan from them and not any external agency.
Additionally, starting early with financing would allow you to assess your credit score better and have time to improve it to secure the best deals on offer.

9. Read the Papers
Be sure to carefully read the fine print on an offer before you decide to conclude it. You want to know the full terms of the offer and make sure that is the deal that you agreed to and that you won't be paying any extra hidden fees as part of the agreement. It can be helpful to have a trusted friend or a family member with you to double-check the documents. If the offer feels sketchy, be prepared to walk away. It is better to look elsewhere than regret it later.
Concluding Note
Preparation is key to conducting a successful negotiation. With these helpful
tips for negotiating with a car dealer
at hand, you would be able to purchase your car at deals more in your favor.