Buying a Certified Pre-Owned Vehicle – Pros and Cons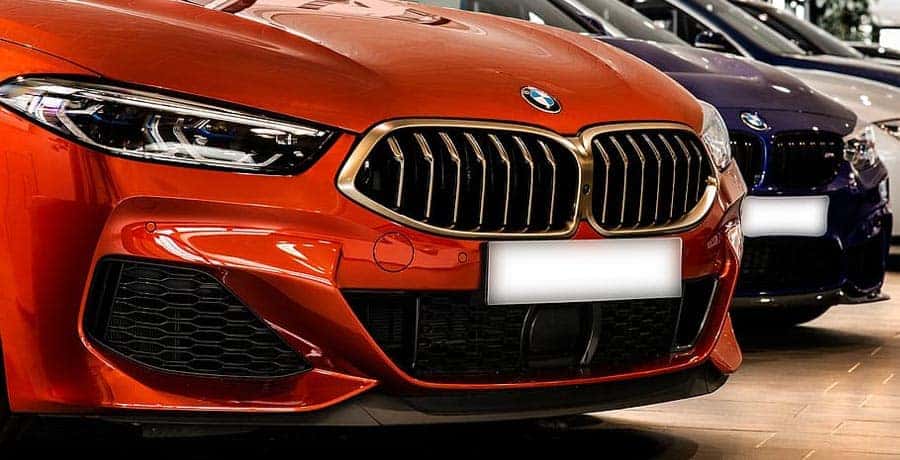 Modern cars are highly complex technological marvels, featuring a whole host of high tech gadgetry, sophisticated systems, and smart features. This, of course, has the major drawback of making repairs and replacements more expensive and difficult. It is especially important to be aware of this pitfall when you shop for a used one, in which the chances of something going wrong may be far higher.
If you want to save money on ownership of a modern car but are not a fan of the risks involved with purchasing a used model, opting for a certified pre-owned (CPO) vehicle may not be a bad option. Here we list down the pros and cons of buying a certified pre-owned vehicle to help you better decide whether a certified pre-owned vehicle would be the right choice for your needs.
PROS
It Costs Less
Because of how quickly a vehicle depreciates, a CPO car may end up costing you far less than a brand new model featuring the same option and trims. Additionally, you would be getting the benefits of virtually the same car at a lower cost as most companies tend to keep their current-gen vehicles in production for a five to eight years period. If you choose to buy a 3-year-old CPO car, you would still be years away from seeing it replaced by a new version.
Furthermore, many CPO financing programs tend to offer rates that are equal to or even less than that of brand new vehicles, further helping you save up on costs.
Fewer Risks
Compared to the purchase of other used cars, certified pre-owned vehicles are far lower-risk options. CPO cars are backed with a manufacturer's warranty. CPO cars are first inspected by professional mechanics, and any needed repairs are carried out before they are sold to customers.
Furthermore, there are strict requirements that a vehicle has to meet before it can be certified. This usually includes, but is not limited to, the car being no more than three to six years old and having a maximum of 80,000 to 100,000 miles on the meter.
This means that when you are purchasing a CPO car, you are virtually guaranteed thousands of trouble-free miles, and if any issue does occur, it is covered for you.
While the extent of coverage you have on a CPO car can vary from program to program, most usually offer a four to six-year warranty on the power-train and replacement converge for many vital car parts for up to 100,000 miles.
Additionally, many CPO programs even feature trip insurance, which can reimburse you up to 150% of your unused trip cost in case you have to interrupt your trip for a covered reason, such as any unexpected breakdowns. Some programs even offer deals to cover car rentals for such scenarios.
BuyBack Options
Some CPO programs may offer to buy back or swap your vehicle if you are not satisfied with its purchase, provided that it is done within a specified period or number of miles driven. Additionally, some may even offer a buyback in case your car was exposed to a disaster such as flooding, fire, or it was discovered that the vehicle was subject to dishonest practices such as having its odometer rolled up.
CONS
Lack of Standardization
CPO programs can vary widely in the scope of what they cover and what additional benefits they have on offer. This can make choosing the right one a tedious task involving a lot of research. You will need to read the fine print on the paperwork to really be sure of what kind of deal you agree to.
Before you sign the agreement to a certain CPO program, it is crucial to know precisely what its warranty covers and for what duration as well as which of the vehicle's parts are inspected.
Since there is a wide diversity in CPO programs, it can be extremely time-consuming to go through various sets of them and assess which one offers you the most benefits for the least costs.
Higher Price Tags
While a CPO vehicle is undoubtedly cheaper to own than a brand new one, it may still cost a few hundred to a thousand dollars more than its non-CPO counterpart of the same model and year. For luxury car models, the difference in cost may be even higher.
After all, the dealer or manufacturer has to make a profit somewhere on all that coverage, inspection, and repairs that were done on the CPO car that they are selling to you. However, for the extra cost, you are granted, in return, greater peace of mind.
Fewer Options to Choose From
Unlike the wide and diverse selection that you find in the conventional used car market, options you can avail in a CPO program tend to be far more limited. This is because very few used cars successfully meet the rigorous inspection and low-mileage requirement needed to achieve a CPO grade.
This can make it a bit of a hassle to find the exact car model you wish to own, and if the said model is not very common, you would likely have to opt searching for non-CPO options or compromise on your choice by choosing between what options you can avail in a CPO program.
It's Still a Use Car
No matter how thoroughly a car may be inspected and subject to repairs, it is still a used car and hence, would probably still have a higher risk of facing issues and troubles compared to a brand new one. While CPO cars are the 'cream' of used cars, they cannot substitute the level of security and guarantee that a new vehicle offers fresh out of the factory.
Concluding Note
New cars tend to be free of any issues, but they also tend to come with a high price tag. Used cars are far more inexpensive but carry the risk of having more problems and lacking any warranty coverage. CPO cars are middle way between the two, offering a degree of affordability without much compromise to dependability and are usually backed by a warranty.
Having discussed the costs, benefits, and downsides of CPO vehicles, we hope that the information provided in the article better helped you arrive at your decision to go CPO or no.