Buying a Used Car in a Different State – 8 Helpful Tips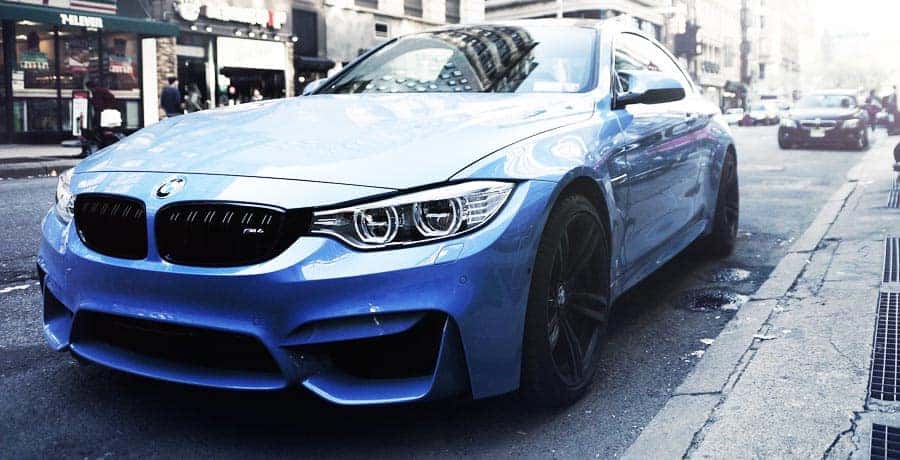 Getting a new car can be incredibly exciting, but if you're planning on buying a used one, and that too in another state, then the situation can be quite tricky. You will need to take into account many different factors, and if it is your first time buying a car, let alone a used one, you will need to be extra vigilant throughout the whole process. To make things easier and safer for you, we have compiled a list of important tips that you should know before purchasing a used car in a different state.
1. Keep Your Budget in Mind
When buying a used car, your first step should be setting a budget. This will make your car-buying research process easier. You won't waste your time looking for cars that are out of your budget range. Since you'll be buying a car in another state, you will need to keep additional costs in mind – shipping charges, paying a local dealer, etc.
When on a tight budget, your initial payment should be even less, as used cars demand frequent attention from time and time again. As long as you have a budget in mind, it won't be that difficult to find a car that fits your bill.
Through careful research, you can end up finding a great dealer that offers you used cars at a cheaper rate than you possibly could get from your own state.
2. Always Check the Prices That Multiple Dealers are Offering
Even if you've found a used car at a great price, it's always a good idea to see check out the prices that other dealers or car companies are offering for the car that you've chosen. The main reason for doing this is obviously to get the best price, but also to know whether the car you've chosen is the right one for you.
3. Make Sure the Car is Available
What is the point of going to another state to buy a car only to find that it was all for nothing? There's no sense in traveling so far if the seller has already sold the car. If you find a car that you want to purchase, check in with the seller or dealer via their phone or email.
Unless you don't get written confirmation or a verbal promise about the availability of the car in question, make no haste in pursuing the out-of-state travel. Always ask important questions, such as "Will the car be available for me to test drive?" or "will you be available to show me the car?" or "when can I visit you to examine the car?" and so on. If you see any red flags, it is better to stick to local car options.
4. Test Drive the Car Always
Before making a purchase, always test drive the car. It's very easy to be fooled by fraudulent car dealers who are looking to make a quick buck by selling useless cars.
You need to ensure that the car is the same as is advertised, and for that, you should have a look at the car and conduct a proper test drive. Also, get the car checked by a reliable mechanic to ensure that everything is in working order. Used cars tend to come with their own share of baggage, and a good mechanic will help you locate existing problems in the car.
However, finding a reliable mechanic in a completely new state can be risky. The best thing to do is take your local mechanic along with you to have a look at the car.
5. Don't Forget Your State's Safety Regulations
Make sure not to overlook your state's safety regulations when buying a used car in a different state. If you're purchasing a car from a certified dealer or car company, they may have performed a safety check for your car already.
However, not all cars that are purchased out of state go through rigorous inspection. In this situation, you can find many authorized mechanics that can ensure your car and its parts work. This will save your time and money and will keep you safe at the time of a car safety inspection.
6. Title and Register the Car
When you purchase a vehicle in your home state from an authorized dealer/seller, the dealer/seller gets the necessary paperwork done for you, including the registration and title of the vehicle.
However, if you buy a vehicle from another state, you will need to title and register the vehicle by yourself. So, once you get your car shipped to your home state, you will have to register the car as soon as possible so that you can call yourself the rightful owner of the car.
To register your car, you will have to contact your local DMV (Department of Motor Vehicles) and get your new car title and registration.
7. Pay the Sales Tax
Just because you have purchased the car out of your home state doesn't mean you can get away without paying sales tax. When purchasing a car from an authorized dealer, the dealer will collect the necessary taxes from you and will submit them to the relevant authority in your home country.
Paying sales tax is crucial because the DMV checks the sales bill before registering your car in your home state. So, you can't miss out on paying the tax. When it comes to the amount of sales tax, keep in mind that it varies from state to state. Before you buy the car, make sure to check the policies of your home state.
8. Consider Getting Car Insurance
Whether new or second-hand, getting your car insured is as necessary as it gets. Some states ask for proof that your car is insured or whether you're self-insured before allowing you to get a car title and registration. Just as crucial as getting your car insured is, it is equally complicated too. Therefore, it is best to hire a reliable insurance agent that can help you get your car insured.
This step becomes more important if you are planning to finance your purchase through a loan or lease.
Conclusion
We don't want to ruin your dreams of owning your own car, but buying a used car in a different state can be a tedious and time-consuming job. This, however, doesn't mean you give up the hope of finding an ideal used car in a different land. In fact, many people have gotten lucky when it comes to finding a perfect used car at a great price and that too in a completely different state.
This kind of success requires a certain level of thoroughness in the research you conduct, lots of patience, and ingenuity. Take your time and consider all the necessary factors (especially the ones discussed here) when purchasing a used car. If you are a novice, make sure to consult a reliable car expert to help you make the right decision.