All You Need To Know About Capital One Auto Finance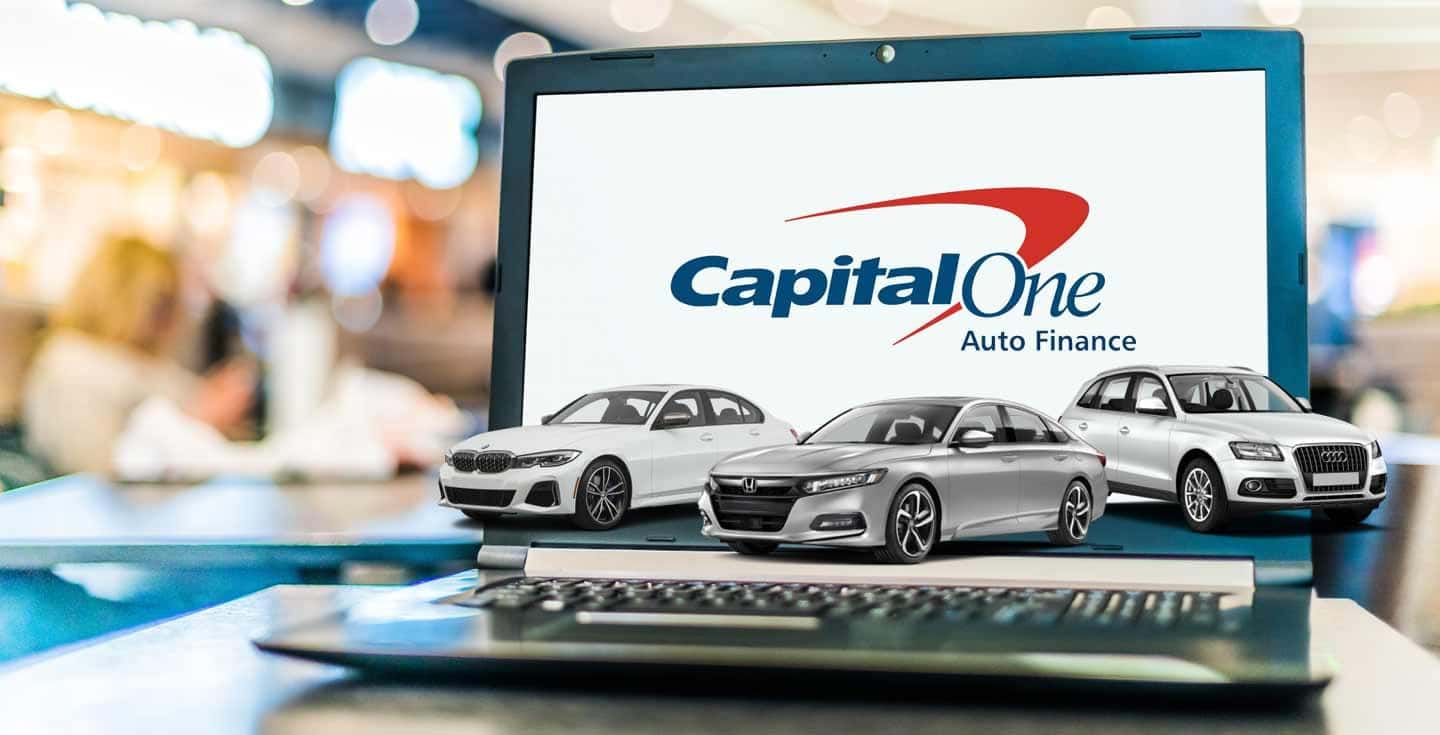 Buying a used car can cost you quite a bit of money, albeit not as much as a new one. However, taking advantage of available auto financing options can help new buyers shop for a car online.
What Capital One has to Offer
The modest range of vehicle loan interest rates offered by Capital One has relatively low starting rates. As long as the required minimum credit score of 500 is reached, those with poor credit ratings could be able to acquire a fair deal from this lender.
Since many other lenders have greater minimum loan requirements, Capital One's modest minimum financing amount of $4,000 may make it simpler for customers looking for a used automobile that meets their budget and financing possibilities.
Capital One provides auto loans for both new and used automobile transactions. Additionally, the company offers refinancing for existing vehicle loans. The Auto Navigator manages the whole financing procedure online. Real rates and estimated monthly payments for certain autos that participating dealers sell are accessible for viewing. Capital One is the best option if you want to see your chances of acceptance and loan rates before actually applying for an auto loan. To find out if you're receiving a decent deal, compare the loan quotation you receive to estimates from different lenders.
It also works well if you want to shop for vehicles online before visiting a dealership. You have the choice to look for cars in your neighborhood by year, make, and model while viewing actual rates and monthly payments without having your credit affected. You can determine if you can afford a specific automobile or whether you should put off buying a new car based just on this feature.
Capital One's auto loan refinancing is the best option for people who wish to reduce their monthly payments or APR. As you try to pay off your vehicle loan, both choices will enable you to save money every month or over time. To reduce your loan term and pay off your vehicle loan sooner, you can also refinance with Capital One.
Capital One provides financing at more than 12,000 partner dealerships for new and used automobile purchases. Before you look for the ideal vehicle, you may prequalify online and find out what conditions you qualify for. Additionally, the Auto Navigator allows you to change conditions to create a vehicle loan that fits your spending plan.
Capital One is a great option for many reasons. For instance, Bank of America cannot compete with Capital One when it comes to borrowers searching for inexpensive used autos. Capital One only demands minimum loans of $4,000, whereas Bank of America has a minimum loan of $7,500. Bank of America will finance vehicles valued at as little as $6,000. However, because there is a $7,500 minimum loan requirement, borrowers run the risk of being underwater or having a loan that exceeds the vehicle's value.
Requirements
The amount you wish to finance for a used automobile purchase must be at least $4,000. The car can't be more than ten years old or have more than 75,000 miles on it. You must be current on your loan and have an outstanding balance of between $7,500 and $50,000 to refinance. Your automobile must also be no older than seven years old, and Capital One cannot be your present loan servicer. Your car isn't eligible for refinancing if it's no longer being produced.

Applying for a Capital One Auto Loan
You may begin your application without a hard credit pull by being prequalified. If there is a match, you may see the interest rate and monthly payment for the particular automobiles you are thinking about. Additionally, you will be free to alter the loan duration or down payment to design a solution that suits your needs.
The following action is to go to the dealership and finish the credit application. Capital One will get a copy of your credit record and score for final approval. To complete the process, you must provide any necessary paperwork and electronically sign your contract. During the application process, the lender or Capital One could additionally request the following papers from you:
Your most recent driver's license copy.
Proof of residency may be a recent lease agreement, bank statements, insurance billing records, or a utility bill in your name from the last 60 days.
Evidence of income, an offer letter for W-2 work income, or a bank statement for the past three months if you are self-employed.
If your credit score is nonprime (between 601 and 660) or subprime (between 501 and 600), a Capital One vehicle loan may be right for you. Borrowers may encounter high interest rates or lender rejection in certain credit categories.
Borrowers with credit ratings as low as 500 can work with Capital One. Capital One's auto loan interest rates often start lower than average, which may make it easier for borrowers with this type of credit to obtain cheaper interest rates.
On its website, Capital One does not, however, provide specific information about interest rates or costs. While most other lenders would list the range of interest rates that potential clients might choose, Capital One does not make that information available to the general public.
Capital One Safety
According to the Better Business Bureau, Capital One has an A rating. A firm's reaction to customer complaints, honesty in advertising, and transparency regarding business operations are all taken into account when the BBB, a non-profit organization dedicated to consumer protection and trust, assigns a company its rating.
Remember that a good BBB rating doesn't guarantee that you'll get along well with a firm. There has been a recent dispute with Capital One. After the Office of the Comptroller of the Currency claimed that Capital One's lax security surrounding its cloud-based services contributed to a 2019 data breach in which a hacker gained access to over 80,000 bank account numbers along with 140,000 social security numbers, the US Treasury Department fined the bank $80 million.
Capital One is recognized by the Better Business Bureau and has an A rating (BBB). It is well-known in the financial services sector and was named one of the greatest places to work by Fortune magazine in 2017.
Despite this, the online customer review profile for Capital One is doing fine. On the BBB website, it has a customer rating of 1.1 out of 5.0 stars, while on Trustpilot, it has a rating of 1.3 out of 5.0 stars. There are a few things to keep in mind with these poor evaluations. First, Capital One's banking services are frequently mentioned in client testimonials, not their vehicle loans. Second, even if complaints from banking clients may not represent Capital One's overall performance, vehicle loans make up a minor portion of the company's revenue. Finally, remember that Capital One is a sizable business with a wide range of goods and services, millions of clients, and enormous revenue. Thousands of complaints have been made online, although they only make up a small portion of Capital One's clientele.
If you are still on the fence regarding auto finance options, then it is time you visited PAAutoSales.com to find out all the information you need on Capital One auto finance, along with a plethora of information and some great car deals.