How to Sell a Car for Profit (Step-by-Step Guide)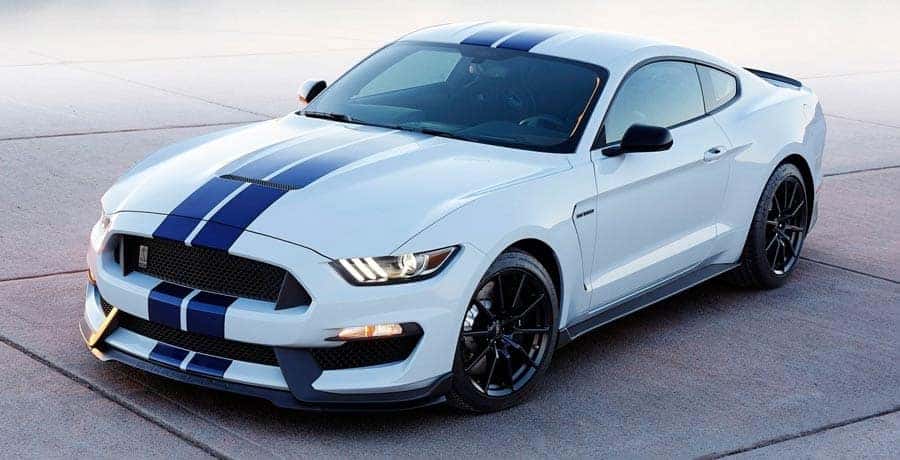 Cars depreciate over time, but that doesn't mean it always has to be a net loss for you when the time comes to sell. In fact, many people have earned a good income just by selling their cars. You don't have to be an experienced salesman to be able to sell their car for profit. If you like cars and have a sound knowledge of their technicalities, earning money by selling them is not difficult. In this guide, we will instruct you on how to sell a car for profit. Make sure to have a notebook with you and jot down the points you see as particularly important.
Step 1: Plan Your Investment Budget
The first step, of course, would be to determine how much you can realistically spend on buying a car that you want to sell later. If you are new to selling cars, it is best to keep the amount minimal, usually in the range of $4000 to $8000.
This amount should be budgeted from your savings. If you want to sell a car for profit, NEVER finance a vehicle with loans. The interest will eat up any meaningful net profit you hoped to incur. Furthermore, many credit agencies may not allow you to sell the car before the end of the repayment period, and by then, the car's value would have depreciated significantly.
Step 2: Research the Market
Before you buy a car, it is crucial that you first research the market to have a fair estimate of its value. Ideally, you would want to buy the car $500 – $1000 below the market value. Be sure to see which brands and models are popular, and which aren't. After all, you can acquire a car at the best deal possible, but it won't earn you any money if you can't resell it.
It is also important to familiarize yourself with the laws concerning the buying and selling of cars in your respective states. There is usually a limit to the number of vehicles you can own and sell within a given year.
Step 3: Look out for the Best Deals
Play it safe and narrow your search to car makes that you know will sell well. Unless you are a well-experienced car seller, avoid luxury cars. Not only will they be harder to resell due to fewer buyers, but they also depreciate very rapidly.
Be patient and check on online classified and listings daily. It is not uncommon to find a private seller willing to sell their car for cheap because they want to get rid of it quickly, are too lazy, or can afford to do so. Also be sure to check out dealers that are willing to offer discounts on the purchase. Many dealerships, including our own, offer their listings at below-market rates.
Step 4: Consider Only Cars You Have Good Knowledge of
You wouldn't buy a car from a dealer who has no idea what they are talking about, now would you? Similarly, when you are selling a car, you would be more likely to find success if you can confidently talk about the vehicle, including its technicalities, to a potential buyer. Stick to choosing cars that you would have a good bit of knowledge about.
Furthermore, having sufficient knowledge about the car you are choosing will also help you with your negotiations while buying.
Step 5: Do a Carfax
Once you have narrowed down the list to a few sellers, ask them over text for the car's VIN (Vehicle Identification Number), so you can do a Carfax. A Carfax is a car history report which tells if the vehicle processes a clean title, the exact miles of miles on it, past services from a dealership, and if it passed its latest emission check.
With the report information at hand, you would be a better position to properly inspect the car and see if the tile or the mileage has been tampered with.
Step 6: Car Inspection
Now it is time to head over to the dealers and inspect their cars. Check for rust, dents, and other signs of damage to the car's exterior and interior. Listen to the sound of the engine. If it is making any sounds that it isn't supposed to make, especially in acceleration, then it probably should not be brought.
Be sure to also ask for a service record, and if the vehicle requires any replacements, ask for proof from the owner about it. Also, it helps to bring a trusted car mechanic along with you. Not only would they help better discover faults with the car but may even help to bargain a better price.
Step 7: Make the Purchase
Once you have checked everything and the deal looks promising, it is time to make the purchase. Ask the seller to show you the title and their ID so you can verify their ownership of the car. Also, have a Bill of Sales written and signed down. Get all the keys, service documentation, and manual from the seller and give them the money.
Step 8: Presentation Matters
Now, you can consider reselling, it is vital that you improve its presentation. Have the car properly washed and faxed. Get the dents fixed, the rust removed, address any paint damage or scratches, and replace any fluids if needed.
With your car almost looking brand as new, you are sure to attract a lot of potential buyers. Take quality pictures of it, both of the exterior and interior. You would not to showcase the flaws but don't try to hide them either. If you try to hide them, potential buyers may be put off by your dishonesty when they come in person and discover the faults.
Step 9: Create a Listing
There are many excellent online ad services that can put your classified on their sites for free. In the US, one of the most popular is Craigslist. Keep your description concise but detailed. Include in it the year, color, make, and model of the car. Upload the pictures you took onto the ad and explain the car's key features as well as any flaws it might have.
Step 10: Don't Negotiate Over Phone
Unless you have no other option, never negotiate over the phone. If a buyer is interested, have them come over to negotiate with you in person. This way, you would only have spent your time on serious buyers and even strike a better deal than expected.
Step 11: Be Fully Prepared
Before the potential buyer comes, make sure to have everything ready before hard – the Bill of Sales, Carfax report, service documents, etc. Also, make sure to have towels and rags around in case the buyer wants to inspect the vehicle. Whiling showing the buyer the car, be patient, don't act desperate, and above all, be extremely courteous. Once you arrive at a good deal, make the sale and enjoy your profit!
Buying and selling used cars can be an excellent way to add an extra source of income. Sure the initial investment may be a bit more than what most people may be comfortable with, but the profit you can potentially make it worthwhile.