How to Stay Safe When Buying a Car Online?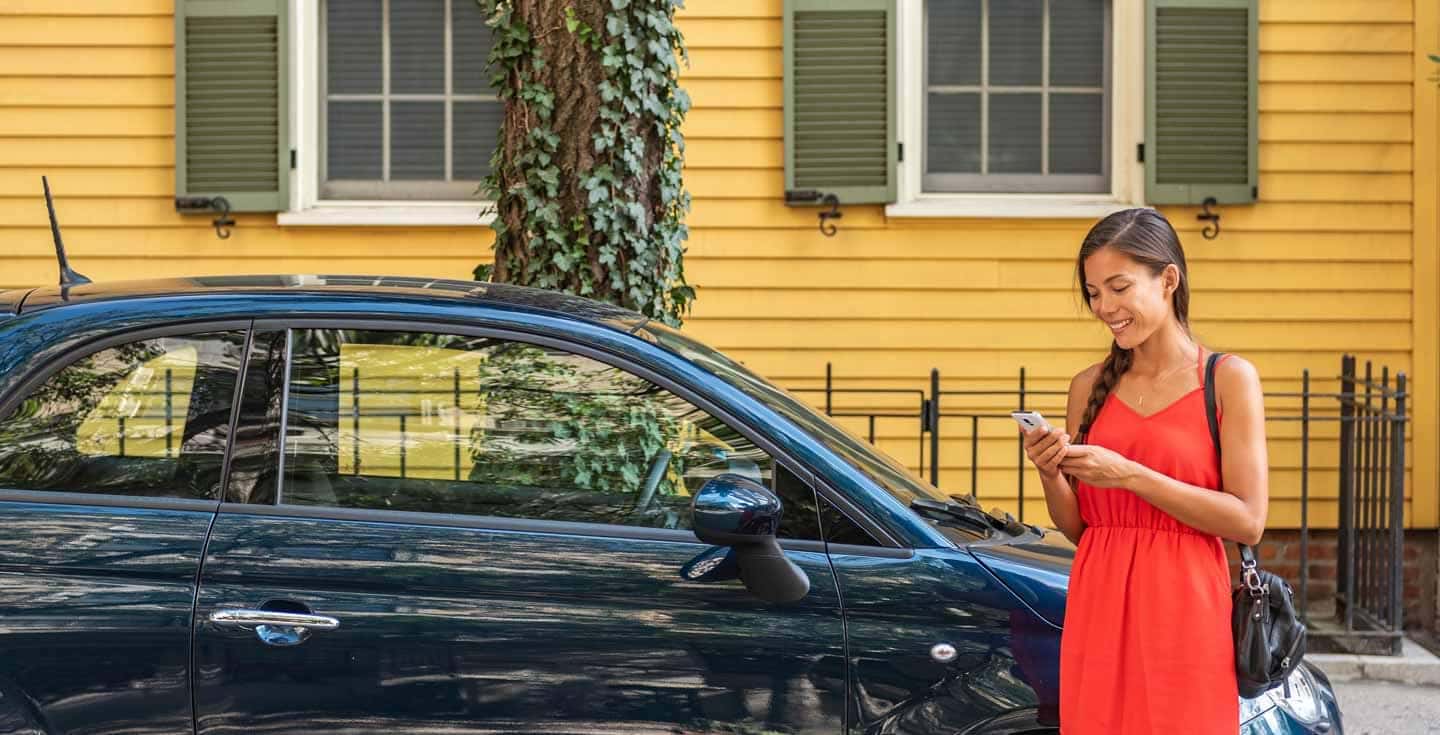 What comes to mind when you consider purchasing a vehicle? Many people go from dealer to dealer looking for the proper one. Then, once you've found the automobile you like, you spend hours negotiating in an office. Because buying a car may be stressful, several dealers have devised strategies to make the process simpler for both the dealer and the consumer. How? Move the purchasing procedure to the internet.
Purchasing a car online is a typical method of obtaining a new automobile nowadays. It's a sure-fire method to find a wide range of automobiles fast and efficiently, and when done correctly, it can be painless. You must, however, exercise caution when buying a car online.
Research the Dealership
It is critical to purchase a car from a reputable vendor online. This means that it's a good idea to conduct research on the dealership and get a sense of how they operate – whether through word-of-mouth or online review sites. Always check for favorable reviews on the dealership you're buying a car from since this may help put your mind at ease when making such a significant purchase.
When you've located the automobile you want, and it's listed at a dealership you like, the next step is to make sure the showroom or firm where you're purchasing it has all you need to know about your new vehicle. Many online vendors make this next step easier by allowing you to modify or filter features to get the exact model you desire. If you ever have any doubts about what comes with a car, simply phone, live chat or email the dealer with your inquiries. They will be delighted to assist you.
Check the URL
In every online fraud, this is the dead giveaway. Typically, the seller will contact you through email and provide you with a link to a website where the automobile is placed for sale so you may purchase it. Frequently, the link will lead to a well-known website, such as eBay motors.
They'll direct you to a site that's practically a carbon clone of the actual thing, replete with many identical pages. However, when it comes time to pay for the automobile, you won't be getting one. You may tell if a website is fraudulent by looking at the domain name (URL) in one of two ways: a link is spelled incorrectly, or, after the domain name, there are a bunch of strange characters and digits. If you're still concerned about the site's legitimacy, another simple approach to check is to see how long it's been around.
Ask for the VIN
Request the vehicle identification number (VIN) and a copy of the car registration. You will be able to obtain a vehicle history report for the vehicle using this information. The car history report contains a wealth of information, including the number of prior owners, odometer verification, accidents, and any upcoming vehicle recalls.
You should also request that the seller have the car inspected by a technician of your choice, who will email you the results. This will enable you to objectively assess the vehicle's condition and determine whether any costly repairs are required in the near future.
Shady Payment Methods
Scammers typically prefer anonymous payment methods since there is no way to trace their crime back to them. To make matters worse, it disqualifies you from receiving any form of reimbursement from your financial institution.
Be cautious if a vendor requests payment by Western Union, bitcoin, or a reloadable debit card. There is no genuine reason to buy a car with untraceable money, so don't fall for their claims. In any case, while sticking to personal payment methods is a smart rule of thumb, it's not foolproof. Transactions that utilize personal information, such as wire transfers, might still be scammed.
Many individuals relax their guard when it comes to wire transfers since it is exceedingly difficult to open a bank account in the United States without providing verified personal information. Online scammers stealing their identities and bank accounts and then moving the money to an offshore account are things they don't plan for. So, how can this be avoided? Return to the first suggestion. This fraud is stopped before it begins if you check the seller's identification in person and cross-reference it with their driver's license, car title, and insurance card.
Lemon Laws
Many people refer to an automobile as a "lemon" when it is virtually destroyed. This is a word used to describe a car with several manufacturing flaws that compromise its safety, value, or usability. A lemon is an automobile with serious mechanical difficulties despite several repair efforts and is too defective to be used properly.
"Lemon laws" protect secondhand automobile consumers in each state. Buyer's remorse and lemon laws are not the same. Lemon laws differ from state to state. Thus, public authorities must determine how to enforce them. A lemon law, in general, pertains to a car that has mechanical flaws that render it hazardous to drive after several repair attempts.
Check the Return Policy
As a car buyer, the last thing you want is to be trapped with a vehicle that doesn't meet your needs. Maybe the vendor didn't tell you everything, or you just don't like how it drives. Whatever the reason for your anxiety, whoever you buy the automobile from should have an open return policy, which is especially useful when shopping online.
Unfortunately, there are no state or federal regulations in instances like these that protect the consumer. The automobile is legally yours as soon as the contract is signed, and the seller is under no obligation to take it back. So, depending on the seller's terms, if you have buyer's remorse or the automobile has a problem, you may be stuck with it.
California is the only state that mandates all dealers to provide a two-day cancellation option to used automobile customers. This does not apply to new automobiles, though. That's why it's better to remain with a dealer who prioritizes client pleasure. Returns are always accepted within reason by car dealers that sincerely respect their customers' experiences and opinions.
Is Buying a Car Online Safe?
The good news is that you are not buying a car online without the help of consumer advocacy groups. In fact, because of how these function, there are more safeguards in place when buying a car online than when buying one in person.
While autos and other products purchased through merchants are covered by the Consumer Rights Act, the Consumer Contracts Regulations provide online consumer protection (2013). The most important piece of regulation in this is a 14-day 'cooling-off' period during which a buyer can determine whether or not they want to keep the products. They can return the merchandise with no questions asked during the 14-day period. Both new and old autos are covered under the statute.
Many folks frown at the idea of buying a car online because of apparent safety issues, but it doesn't have to be that way. More and more people are turning towards online car buying sites such as PAAutoSales.com to find out the best options in used cars and tons of useful information regarding the used car buying process, financing a vehicle, and much more.