Summer Liquidation Sale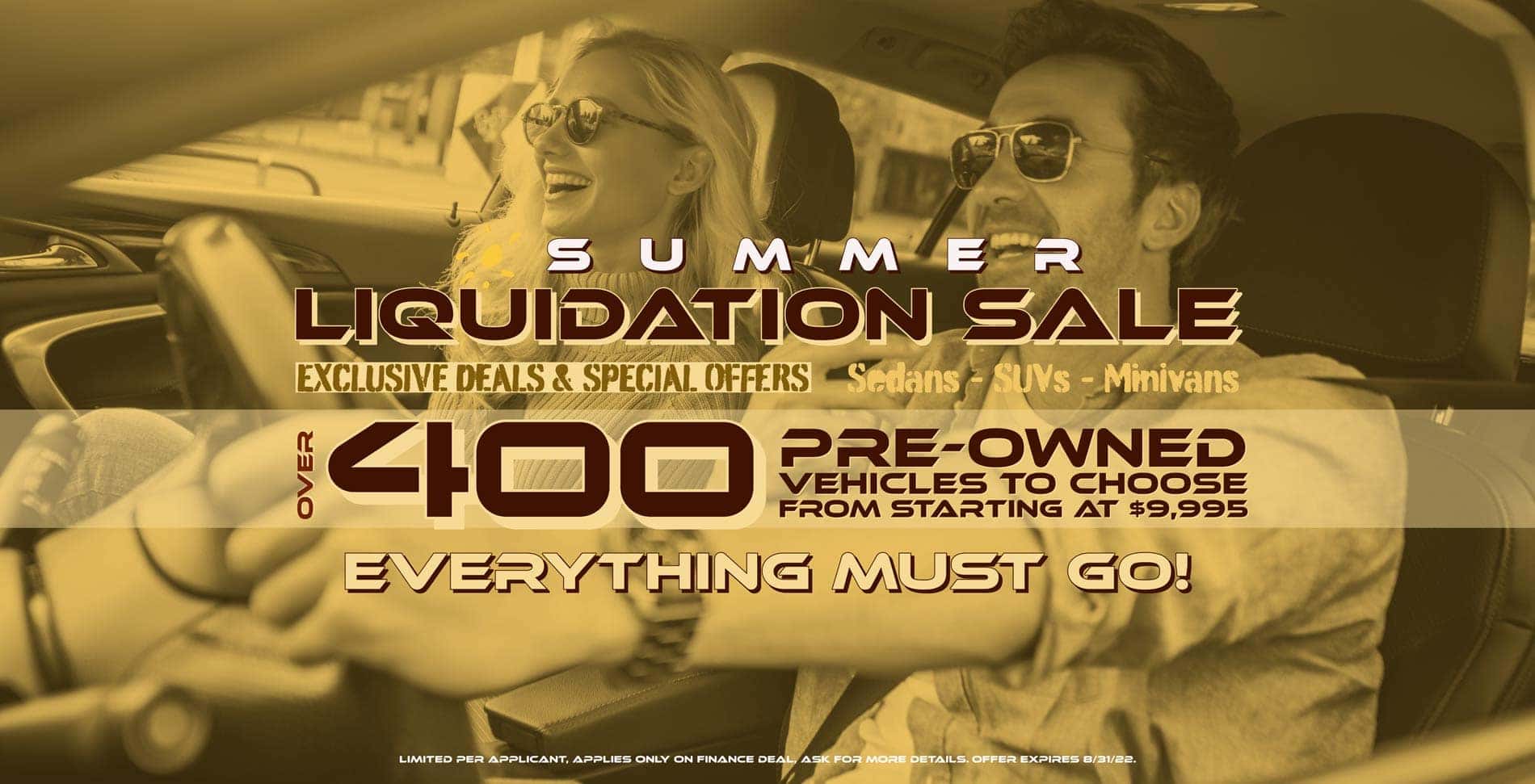 The Biggest Sale Event of the Year!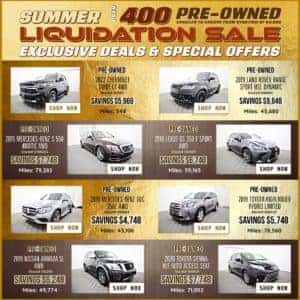 Summer liquidation sales are a great place where you get to find the perfect vehicle with all of the features you need, well within your budget.
PA Auto Sales is the premier used car dealer in Philadelphia and Warrington, PA. Our vehicles are priced to move!
This year, both of our Pennsylvania locations are offering one HUGE sale to end them all. With over 400 pre-owned vehicles to choose from, starting at $9,995, don't miss these exclusive deals and special offers!
Everything must go!
You can choose from our huge inventory of pre-owned sedans, SUVs, minivans, trucks, and more!
Buckle Up – For Huge Savings!
This is the optimal time to grab yourself a great deal when searching for the car of your dreams with us. PA Auto Sales offers the greatest savings for consumers in Philadelphia and Warrington, PA who are looking for that perfect small, mid-size car or SUV. With all vehicles starting at $9,995, the savings are yours to be had.
Since prices are set to rise, now's the time to strike while the engine's hot!
Take Your Pick!
Looking for a pre-owned GMC, Buick, or any other vehicle at an incredibly low price? Then you have come to the right place. Our Summer Liquidation Sale is the perfect opportunity for residents of Philadelphia to drive home in a vehicle that's not only within their budget but has all those luxury features you desire for your daily drives. We have a vast selection of vehicles, with over 400 sedans, hatchbacks, and SUVs up for grabs.
PA Auto Sales – Accepting All Credit Applications!
When we say all our cars must go, we mean it. That is why we are offering easy car financing options for used vehicles for sale, including sedans, SUVs, and minivans, at PA Auto Sales.
Sale Ends 8/31/2022
Whether you are in need of a car or not, this is the place to check out a great selection of used cars for low prices. Choose from a huge selection of pre-owned sedans, SUVs, and trucks, and take advantage of our hot offers!
You can save thousands of dollars on your next car purchase, so head to PA Auto Sales' Summer Liquidation Sale before 31st August 2022.