The 8 Best Used Cars to Buy in 2020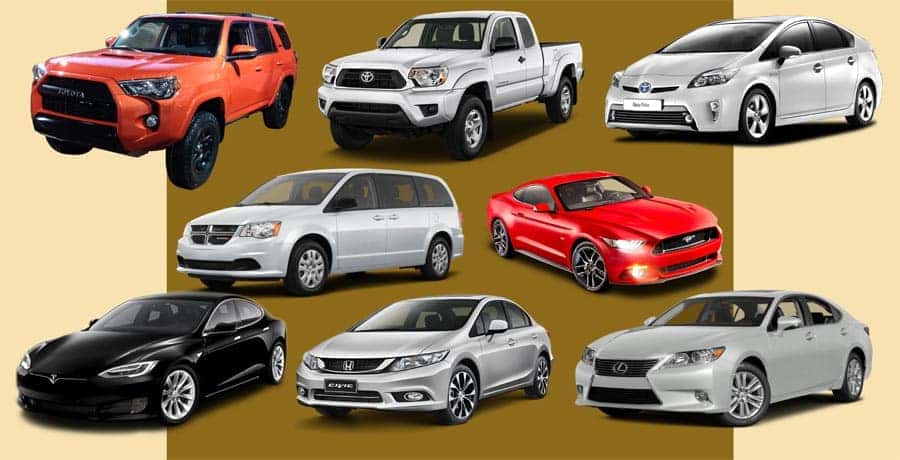 Buying a used car can be more daunting than buying a new car. A used car has more variable and uncertainties than a new car and it can often be difficult to determine the internal state of the new car you are going to get.
There are many people who would simply buy a new car for their peace of mind. Then there are others who can only afford to purchase used cars. If you are one of those who are buying the latter, quality still matters. Reliability, depreciation, and manufacturing defects can be a big concern in used vehicles. Fortunately, though, we have done some work for you and have made you a list of vehicles that are the best when it comes to reliability, depreciation, and safety.
Best Used Passenger Car: Honda Civic
No list of the best cars is complete without Honda Civic. The line of car has been produced since 1973 and now almost half a century later continues to dominate the passenger car market.
If you buy a Honda Civic, you can have the peace of mind that the car easily last 200,000 and has a depreciation of only 36.5 percent in five years. When it comes to safety, the Honda Civic rates 4.65 out of 5.
Additionally, the most recent model of Honda Civic is sleek and sporty, very reliable and has an exceptional fuel economy. Because of these things, the car is a great option for drivers of all ages.
Best Used Sports Car: Ford Mustang
If you are in the used car market looking for a sports car, the Ford Mustang can be a great choice for you. Unlike many other sports cars that do not boast a high mileage, Ford Mustang offers a 30 mpg, making it a surprisingly economical drive.
The Ford Mustang has also been rated as the third most reliable long-lasting car and has a NHTSA rating of 4.75. It also has a pretty good resale value though its depreciation in five years is more than Honda Civic at 44.4 percent.
Since 1964, Ford Mustang has produced over 10 million units of the car and now produces six generations of Mustangs to choose from. Depending on your style preferences and budgets, you can choose the Classic Ford Mustang from the first generation, the Foxbody Ford Mustang from the mid generation or the current sleeker more modern options.
Best Used SUV: Toyota 4Runner
Although there are a huge number of SUV models, the Toyota 4Runner is considered one of the most long-lasting models among them. The current 4Runner line is known for its reliability and durability and has been in production for over 10 years.
Through the decade, the popularity of 4Runner has hardly waned. Although it may not be the most efficient SUV in the market, its rugged build ensures durability, practicality, safety and dependability. It has a solid score 4.0 safety rating and depreciates similar to Ford Mustang at 44.2% in five years.
The number 2 greatest SUV brand, Toyota Highlander, also belongs to the Japanese automakers, and offers great resale value and dependability.
Best Used Pickup Truck: Toyota Tacoma
The Toyota Tacoma is another wonderful truck whose popularity has not changed since its inceptions. The beloved Tacoma has a safety rating of 4.0 and only 32 percent depreciation over five years. In fact, it is the second-most long-lasting trucks in the market exceeding the 300,000-mile mark.
The 2013 and 2019 models now come with active safety features but some added features are included in the older models, along with cost savings.
The 2013 model has 4.0 liter V-6 engine with 235 horsepower and 266 pound-feet of torque. The 2019 model has a smaller 3.5 liter engine but it produces more horsepower and 265 pound-feet torque, which is almost the same as the 2013 version.
Another great attraction is the exceptional resale value. The high value of the car means you may have to resort to older models if you want to buy the Toyota Tacoma for less than $20,000. However, it also means that once you have used it for a few years, you won't lose much if you decide to resell it.
Best Used Minivan: Dodge Grand Caravan
When it comes to the best used minivan, the Dodge Grand Caravan takes the cake. The minivan's 3.6 liter V6 engine can withstand a load of 3,600 pounds, making this a great universal vehicle for routine driving or road trips.
One of the biggest benefits of the model is that is its interior versatility. The 2017 to 2019 models come with third-row Stow 'n Go floor storage space and second-row captain chairs that allow passengers to make the most of the space in the car. For storage of even more cargo, there is an extra storage space behind the third row which can carry strollers and other gears.
If you want to have a more stylish looking grand Caravan, the SXT trim comes with fog lights, chrome exterior trims, suede inserts covered by leather upholstery, and power liftgates.
Best Luxury Car: Lexus ES 350
Although the Lexus may seem very expensive if it is bought brand new, after five years, its price will drop dramatically. That's because it loses a whopping 57 percent of its value in the first half decade. Although this may sound awful, the Lexus is a bit better than many other luxury cars.
Because it belongs to Toyota, it is no surprise that the Lexus ES 350 is one of the most long-lasting luxury cars in the market. Although it may not have the most luxurious features, it is high in safety. The steering is not as responsive as other luxury cars but it comes with premium safety features like blind-spot monitoring and forward-collision warning.
Best Hybrid Car: Toyota Prius
The Toyota brand dominates the used car lists and its hybrid cars are no exception. Toyota Prius was the first mass-produced hybrid car launched in Japan in 1997 and is number one when it comes to reliability. As far as safety is considered, it has a rating of 4.81. However, it also depreciates quicker than many of its models at 56.1 percent depreciation over five years.
Because of its reliability and market-competitive price, it is a favorite among people looking for used cars for sale. Moreover, Prius has proven that its hybrid battery can last up to 150,000 miles and even more, which is exceptional since many other hybrid cars need their batteries replaced way before then.
Best Electric Vehicle: Tesla Model S
The Tesla Model S revolutionized the electric car market in 2012 setting a bar that car manufacturers have difficulty meeting. The electric car is very durable and most Tesla Model S owners are reluctant to part with their car to get a new one.
When it comes to safety, the Model S scores a perfect 5. It depreciates rapidly at 61.5 percent over five years, but this number is still less than other electric cars in the market. Additionally, Model S easily outlast five years so there is little reason to resell them.
Bottom Line
Over the course of its pilot year, a brand new car will lost about 20 to 30 percent of its overall value. In fact, about 10 percent of depreciation will occur in the first month after sale alone. Although this depreciation may not be great news for buyers of new cars, it is a great boon for the used car market.
So, if you are one of the latter, you won't go wrong trying any of the above cars.