The Benefits Of Getting Pre-approved Loans For A Car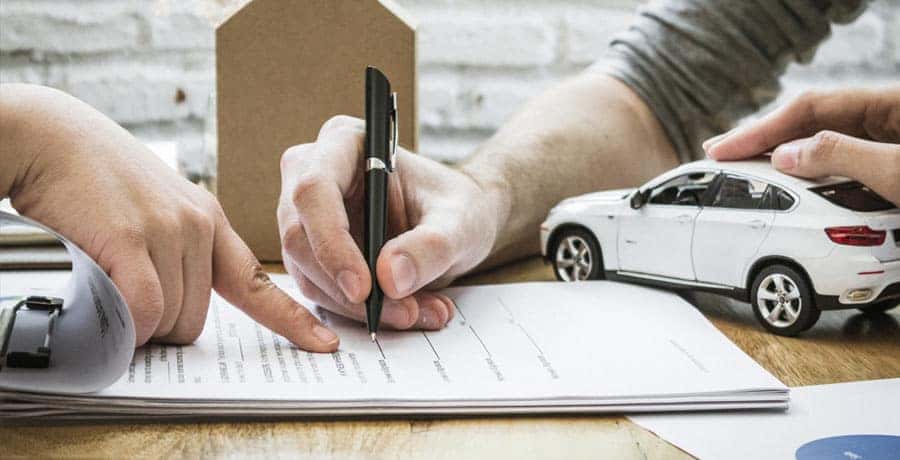 If you have your sights set on a shiny new car, or even a used car, you may have a hard time stopping yourself from running to the nearest car dealership and negotiating. However, if you are not pre-approved for a loan, knowing what kinds of cars you can afford can be difficult to determine.
Getting a pre-approved loan can be very beneficial if you are buying a used car. It can help you set a lower interest rate and better terms than you would without a preapproved loan. This can make your car much more affordable in the long run.
Where Can You Get Preapproved Loans?
If you decide to get a preapproved loan, there are several options available for you. Even though banks and money lenders may probably pop in your mind first, do you know that you can get pre-approved loans from a used car dealership from where you intend to buy your car?
Various financial institutions will first review your credit score before pre-approving your auto financing application. Even though you may earn a steady and sizeable income, it alone isn't always enough to make you eligible for a loan. The bank has to analyze your debt-to-income ratio and your payment habits. A good debt-to-income ratio is typically 36%. You may earn well but if you have too many debts and not much disposable income, your loan application may be rejected. Similarly, the bank may also reserve the right to reject your application if you have a lot of late payments and judgments on your credit account.
However, there are some auto dealerships, like PA Auto Sales, which offer auto loans on less-than-perfect credits and even if you have suffered from bankruptcy in the past.
Preapproved Loans Means Better Rates
Before you start shopping around for a new car, it is a good idea to get a comparison of the different places which will offer you a loan. This will help you ensure you get the best interest rates and loan terms.
Often, car dealerships have the availability of better financing terms through "captive lenders." Captive lenders are banks or financing agencies that are set up by auto dealerships for the sole reason of providing car loans to buyers. In the United States, about 28% of auto financing is provided by captive lenders. These lenders can offer you loan rates that are much better than independent banks or other financing agencies.
Hence, it is a very good idea to fill out the preapproved loan forms at a car dealership and see what special incentives and deals you can qualify for, particularly if your credit score is good. Some dealerships even offer 0% APR financing.
Also remember that even if you go to a dealership with a preapproved loan in tow through a bank, there is no reason why you can't choose a financing option that your car dealership offers if it has better terms.
Helps Set a Realistic Budget
One of the biggest advantages of getting a preapproved loan is that it helps you set a realistic budget for your car because now you know how much you can borrow and how much interest rate will be charged. When you receive a preapproved loan from a dealership, you will also be given a quote for the amount you can borrow and it may also include the car, title and other miscellaneous fees.
Keep in mind that the purchase price of your car should be a bit less than what you are preapproved for since you need to take into account the 10% of the amount of taxes and other fees. You may also want to factor in the down payment.
Preapproval is also a good way to avoid add-ons like an extended warranty that you don't need. At the end of the day, only you can decide what amount you can comfortably borrow.
Lets You Shop Like a Cash Buyer
When you get accepted for pre-approved loan, the dealer has already agreed to the financing. This means that the entire car buying process will become a whole lot less complicated. You will be treated as a cash buyer and all you need to do now is to negotiate the price of the car rather than the car financing itself. The dealership will only need to decide whether the amount you are offering is high enough for them to let go of the car or not.
If you are strapped for cash and need to apply for a preapproved loan, PA Auto Sales has it all. We can offer you the best deals and incentives with the lowest monthly payments and interest rates. What's more, you can buy the car of your dreams straight from our inventory, which houses thousands of the best used cars in the market.