The Best Types of Used Cars to Buy Right Now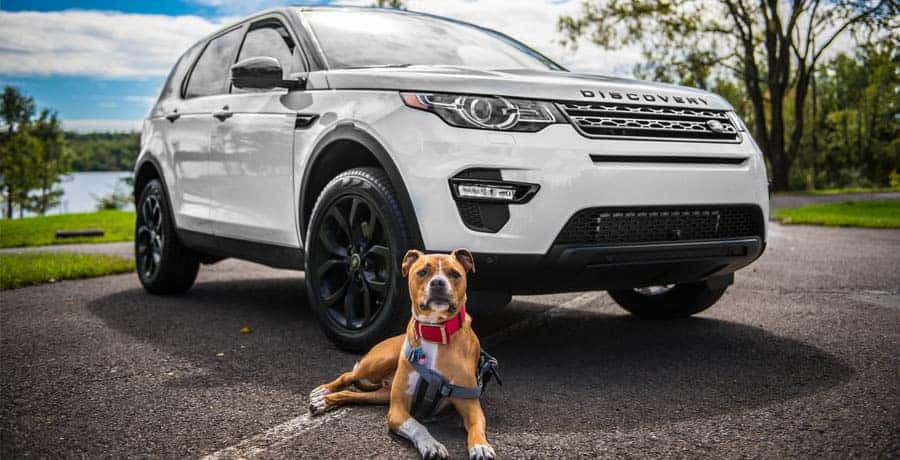 For Millennials, used cars are the way to go these days. According to Statista, 40.42 million used cars were sold in the U.S. in 2018, which is more than twice the number of new cars sold (17.21 million).
However, picking out the best deal from a range of potential lemons isn't easy. These days, people want used cars that are reliable, equipped with modern safety and electronic features, and are affordable as well. There are hundreds of models in the market which you can choose from and this level of choice can make things very tricky.
To make the process easier for you, we have done some research and come up with some of the best types of used cars that you can buy in 2019. Chances are that you will find a reliable and affordable vehicle in the listings that will provide you the most bang for your buck.
Subcompact SUVs
Subcompact SUVs are very popular and trending these days thanks to their versatility. Not only do these SUVs provide ample space for passengers and cargo, they are still small enough that they can easily navigate through tight city streets. A very low priced SUV isn't always the best car to buy, especially if it has high mileage or fuel cost, or does not have important features that its competitors offer. A great used subcompact SUV should have a nice balance between its features and affordability.
Since many of the subcompact SUVs fit the needs and lifestyles of Americans, manufacturers are making more and more models, making this a very competitive category.
Some of the best ranking subcompact SUVs are the MINI Cooper Countryman 2013, Chevrolet Trax 2015 and the Buick Encore 2013.
Compact SUVs
Compact vehicles are all the rage these days. There are a lot of compact used cars in the market these days, but not all of them provide great value. If you are planning to buy a compact SUV, you need to make sure it checks all the boxes of efficiency, utility, luxury, and even sportiness. Buying a compact SUV, even a used one, is a significant purchase and you should make sure your money is spent wisely.
Some of the top-ranking compact SUVs in the market are the Toyota RAV-4 2010 and 2012, the 2016 Hyundai Tucson, the 2014 GMC Terrain, and the 2017 Ford Escape.
Crossover SUVs
For many car shoppers, a crossover SUV is the perfect vehicle. Crossover SUVs don't just offer many of the features of a full sized SUV in a smaller size; they also afford the passengers a lot of space and utility. The added features improve behind-the-wheel maneuverability, handling, and confidence on the road.
There have been several updates from last year, but some of the repeat top-sellers still remain strong. The top-ranking used crossover SUVs are the Nissan Rogue, Chevrolet Equinox, Ford Escape, Honda CR-V 2010 and 2011 and the Jeep Cherokee. You can find a whole lot more in the PA Auto Sales inventory.
Two-Row SUVs
In the past, SUVs used to come in only one size – large. However, thanks to the skyrocketing demand, SUVs now come in a range of different sizes and themes. The great thing about midsize SUVs is that they are not nearly as small as a compact SUV but not as large as a full-sized SUV, giving you the best of both worlds.
These SUVs offer more cargo and passenger space than compact SUVs, and many of them are equipped with a V6 engine to provide extra power, although the turbocharged 4-cylinder engines are much more common.
Almost all car manufacturers offer 2-row midsize SUVs, and the choices can become very overwhelming for young inexperienced customers. Whether you want a comfortable ride, innovative cutting-edge technology, or an all-terrain utility vehicle for off-road adventuring, there is a 2-row SUV out there for you.
Some of the best used two-row SUVs include the 2009 Nissan Murano and the 2009 Saturn Outlook.
Three-Row SUVs
If you have no desire to get a minivan, your best alternative is a 3-row SUV. These vehicles offer the much-needed space of a minivan with additional ground clearance. Plus, they are much more stylish.
However, not all three-row SUVs are built equally. The great thing about them is their versatility. Some three-row SUVs offer adult-sized legroom and space in the third-row while others offer small third-rows, specifically made for children.
It is important to save money on your SUV. However, you must not ever compromise on quality. Buying a cheap three-row SUV which chugs fuel and has a low crash test score is not just expensive and may cost you money in repairs, but is also not safe for your family. Fortunately, we have a range of SUVs that are not just affordable but of high-quality.
Some of the best used three-row SUVs are the 2012 Mazda CX-9, Ford Flex 2012, Buick Enclave 2012, Dodge Journey and Nissan Pathfinder.
Now that you are armed with the list of the best types of used vehicles you can buy, head on to PA Auto Sales to examine and test drive your car and ultimately purchase it. Finding the perfect vehicle for you can be challenging, but now you have the knowledge to meet the challenge head-on.