The Best Used SUVs and Trucks For 2019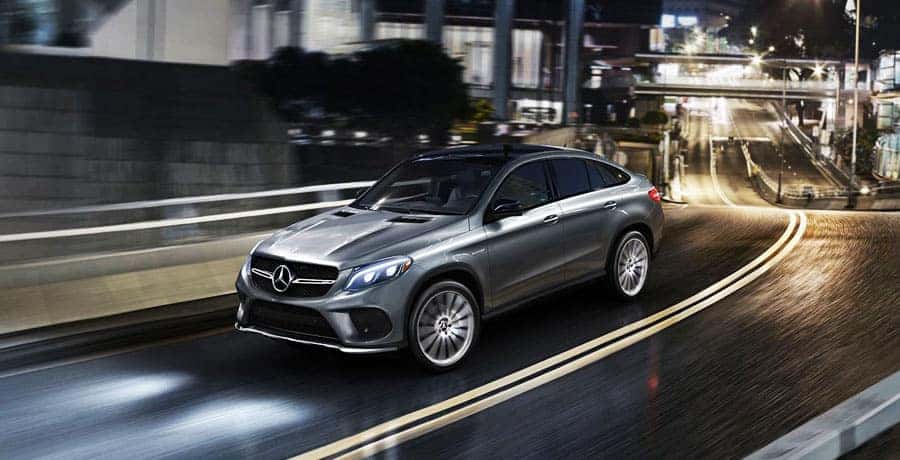 Each year or at least, every other year, many automotive manufacturers design and launch new vehicular models. The models are meant to one-up its predecessor and offer the driver and passenger with more features to utilize out on the road.
SUVs and trucks are some of the most frequently-bought and favored automobiles around the country. They are loaded with rugged technical features and aesthetics. Also, they are optimized to take on rough terrains in all kinds of weather.
However, these modern features come at a price. These vehicles are safer and offer much more for a higher price tag, especially bought new. That doesn't mean that you can never afford them.
If a new SUV or truck is not in your budget, then a used SUV or truck will do just fine. Here, we have rounded up some of the best used SUVs and trucks for 2019. Each has its own pros and cons. You can make your decision once you've done your research on each.
Best Used SUVs and Trucks
---
1. Subaru FORESTER
The 2019 redesign of the classic Subaru Forester is one of the best selling SUV this year. While the previous generation is nothing to mess with, this model comes with a few additions that make the model worth the purchase.
Automatic door locks, automatic stop-start system, wider-opening cargo door, and new body design along with other features. You can access all these features at a lower price with a used SUV.
2. Ford EXPLORER
The Ford Explorer is not new to the SUV game. Its sportiness and functional features all gained it quite a lot of popularity among adventurers and road trip enthusiasts. The newer model is not short on any of these features.
The upcoming 2020 model is loaded with new features, including a terrain management system and rear-wheel drive. You will still get the same intelligent features in previous generations as well.
3. Toyota HIGHLANDER
The Highlander model is one of the best selling used SUVs all around the country. The three-row SUV offers 306 net horsepower, making it a vehicle perfect for adventures or just taking your family around the city.
The 2019 model also comes installed with Toyota's own Safety Sense™. Standard features in this system include innovations that keep the passengers and driver safe. The classic exterior of the SUV is supported with a leather-trimmed interior. A used Toyota Highlander offers upscale driving at an affordable price.
4. Toyota TACOMA
The Toyota Tacoma is a truck to be envious of. Although a mid-sized truck, a used Tacoma truck may prove more budget-friendly than a used full-sized one. Besides the cost-effectiveness, this model is one of the best non-domestic trucks sold in the country.
The 2019 model sports a V6 engine, 6-speed transmission, and a huge (6,800lb.) towing capability. You can buy a used model to get the powerful performance you need for your weekend excursions.
5. Chevrolet SILVERADO
This generation of heavy-duty trucks is considered some of the best trucks ever made. From the rugged exterior to the features and interior, there is nothing lightweight about this automotive.
The Silverado can be considered a marvel of automotive engineering. Made with different types of metal, the manufacturers have maximized it for its performance for years to come. Even if you buy a used Silverado, it will serve you excellently for a long time.
6. The Jeep WRANGLER
Over many decades, the classic and rather iconic, Jeep Wrangler has been a favorite for many drivers. This capable four-wheeler might be mainstream but has performance capabilities that make it worth the price.
Where you buy a new or used SUV, the 2019 Wrangler offers 12.8 cubic feet cargo space, along with excellent safety scores. Different models under the Wrangler series offer various features that you can get in a used model.
Honorable Mentions
---
While the abovementioned used SUVs and trucks are some of the best in automotive radars, here are a few alternatives to look for:
The Ford F-10 Full-Size Truck
Jeep Grand Cherokee
Ford Escape
Ram Pickup
Chevrolet Equinox
GMC Sierra
Investing in a car, whether it's a used SUV or used truck, isn't a cheap purchase. You need to do your research and find the best deals from trustworthy dealerships before making the decision. PA Auto Sales offers a range of services and plenty of used car options to choose from.
With an extensive inventory, you can find a used SUV or truck along with financing options and other services and incentives that lead to you owning your dream vehicle.