What is Included in a Vehicle Condition Report?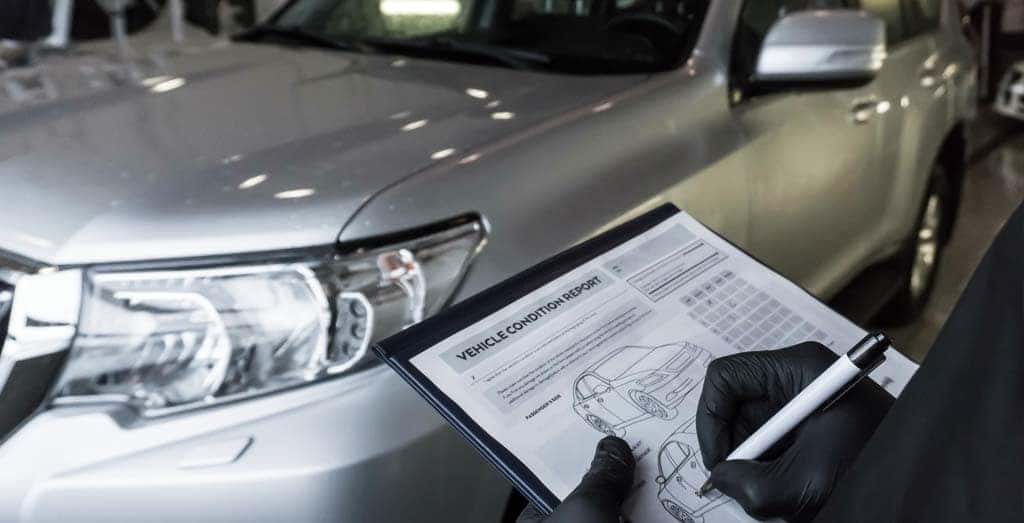 Vehicle condition reports are sets of documents – available as hard copies, soft copies, or both – that provide comprehensive details of a particular vehicle. Through the report, the user will be able to learn the car's history, current condition, and other essential information that will help them make a purchase decision.
Let us now dive into greater detail about the essential elements of a vehicle condition report:
What is Included in a Vehicle Condition Report?
1)    The mechanical condition:
This section of the report will provide a complete outline of the vehicle that you are assessing. You will essentially receive a full rundown, including the vehicle's specifications and the results of the critical inspection. In addition, it will also inform you about the vehicle parts that are in good shape as well as about those that might require improvements or repairs.
2)    History:
The history section of a vehicle condition report is perhaps the one that is most essential for potential buyers. The vehicle history report will let you know about the car's title status (whether the car is reconstructed, salvaged or clean), as well as the odometer status and title checks. Although the information contained in this section is generally accurate, it is collected through an independent car history service. Therefore, you should not discount the possibility of inaccuracies in the provided data; unfortunately, this is something that the dealership offering the reports cannot control.
3)    Value Guide:
In the 'value guide' portion of the vehicle inspection report, you will learn the average market price of the vehicle. Generally, value guides are divided into three portions: above market, average market, and below market. The estimates are determined by compiling the mean prices of all vehicles that were sold within a particular time frame. This section will also mention the average vehicle mileage.
Why Are Vehicle Condition Reports Important?
What was a dream for the people of yesterday is a reality for us. Today, it is possible to purchase essentially everything from the comfort of your home – including vehicles.
Naturally, online shopping is associated with a number of benefits for the buyer. However, there is no good without the bad, and being aware of the red flags associated with internet purchasing will help you protect your money, time, and temper.
So, what are the cons of purchasing vehicles over the internet?
1)    No inclusion of warranties:
For starters, you will not be able to obtain a warranty while making an online vehicle purchase, as dealerships only provide warranties. In addition, you will be purchasing the vehicle under the 'as is' clause, which means that the seller will not be held liable in case you discover a defect with the vehicle later on.
2)    Financing:
Making a private car purchase means that you will have to arrange your financing. In addition, you will not be able to benefit from leasing options that might have been available to you had you made your purchase through a renowned dealership.
3)    Hard to physically assess the vehicle:
Naturally, making an online purchase means that you likely not get the opportunity to test the car before buying it – especially if it is arriving from another city or state. You could always seek the services of a mechanic present in the locale and get them to assess the vehicle on your behalf – not to mention that, if the mechanic does not do a complete job, you will never be able to know.
This list of cons associated with online vehicle shopping is by no means exhaustive. However, we understand the temptation and convenience of making an online car purchase. Therefore, in order to nullify or at least reduce some of the above risks, potential buyers should always assess a vehicle's condition report.
The primary purpose of these condition reports is to protect the buyers and help them purchase the right vehicle (or rather, to keep them from purchasing the wrong vehicle). While purchasing over the internet, it is not uncommon to feel that every car that you look at appears perfect in every way. However, sometimes, when things appear too good to be true, they actually are. In such situations, the condition report will arm you with the info that you require to make an informed decision.
A vehicle report can play a key role in saving your money and time. Before the internet became mainstream, buyers would have had no option but to physically visit the dealership and assess the vehicle – and this was only if the buyer had already done their research. If not, they would be forced to assess every single car present in the dealership before making a decision. So, even if they checked a total of four cars, they would have to spend a minimum of four hours at the dealership.
And, if physically checking the vehicle was not an option, people would have to hire mechanics for the task. The mechanic's knowledge and experience would mean that they would be able to prepare an accurate and comprehensive report within a couple of days. While this option might save time, it would cost more money.
Today, you can save both your money and time by simply going through a car's condition report. These reports are available to pretty much every dealership over the internet, which means that you can get access them right away. Vehicle condition reports contain every bit of information that you might require to decide if a car is worth purchasing.
Final Word
To sum up, this article covered all that you needed to know about vehicle condition reports, as well as the reasons to thoroughly go through one before making a vehicle purchase. Long story short, vehicle condition reports can help you decide if you should buy a car. While these reports are often available for free, there are times that you will have to buy them for a nominal fee. However, considering that these reports can save you a significant amount of money in the long-run, we believe that paying that nominal fee is a fairly wise and straightforward decision.